Caribbean Black Bean Pumpkin Soup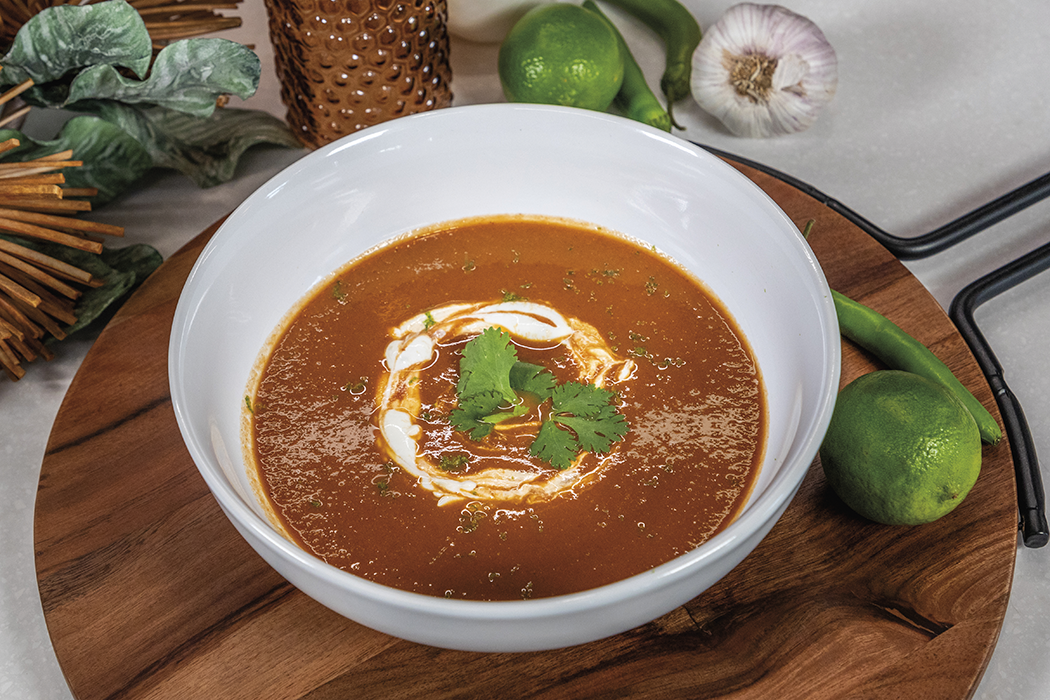 Description
      1    T. oil
      1    large onion, chopped
      2    cloves garlic, minced
      2    tsp. ground cumin, plus more to taste
      1    tsp. salt, plus more to taste
            Dash of cayenne pepper, plus more to taste
     3    cups cooked or 1½ (15 oz.) cans (rinsed and drained) black beans
14.5    oz. can whole tomatoes with juice
     2    fresh serrano chiles, seeded and minced, or 2 T. canned green chiles
     4    cups vegetable broth
     2    cups canned unsweetened pumpkin
    ¼    cup chopped fresh cilantro
  1/3    cup sour cream
           Zest and juice of one lime
Instructions
Heat the oil in a soup pot over medium heat. Add the onion and cook for several minutes, stirring, until the onions begin to soften. Add the garlic, cumin, salt and cayenne pepper and cook for about 3 minutes, until fragrant and well mixed.

Purée the beans, tomatoes and chiles in a blender until smooth and creamy. Add the onion mixture to the blender and continue pureeing until incorporated. If necessary, moisten with a little broth.

Return the soup to the pot and add the broth and pumpkin. Taste and adjust seasonings. Cook over medium-low heat for 20 minutes, stirring occasionally.

While soup is cooking, make the lime crema by combining sour cream with the zest and juice of one lime and a pinch of salt.

Serve with cilantro and lime crema.
Notes
Green chiles are quite mild and available in cans. Look for Hatch green chiles from New Mexico. Serrano chiles are hot, though by no means the hottest, and must be purchased fresh. They are small and green and, as with all hot chiles, the heat is concentrated in the ribs and seeds. Carefully scrape these away for a milder flavor.
Source
Recipe by Cheryl Erickson, Northern Plains Electric Cooperative member