Hirshonsaltz Keacha (Baking Ammonia Cookies)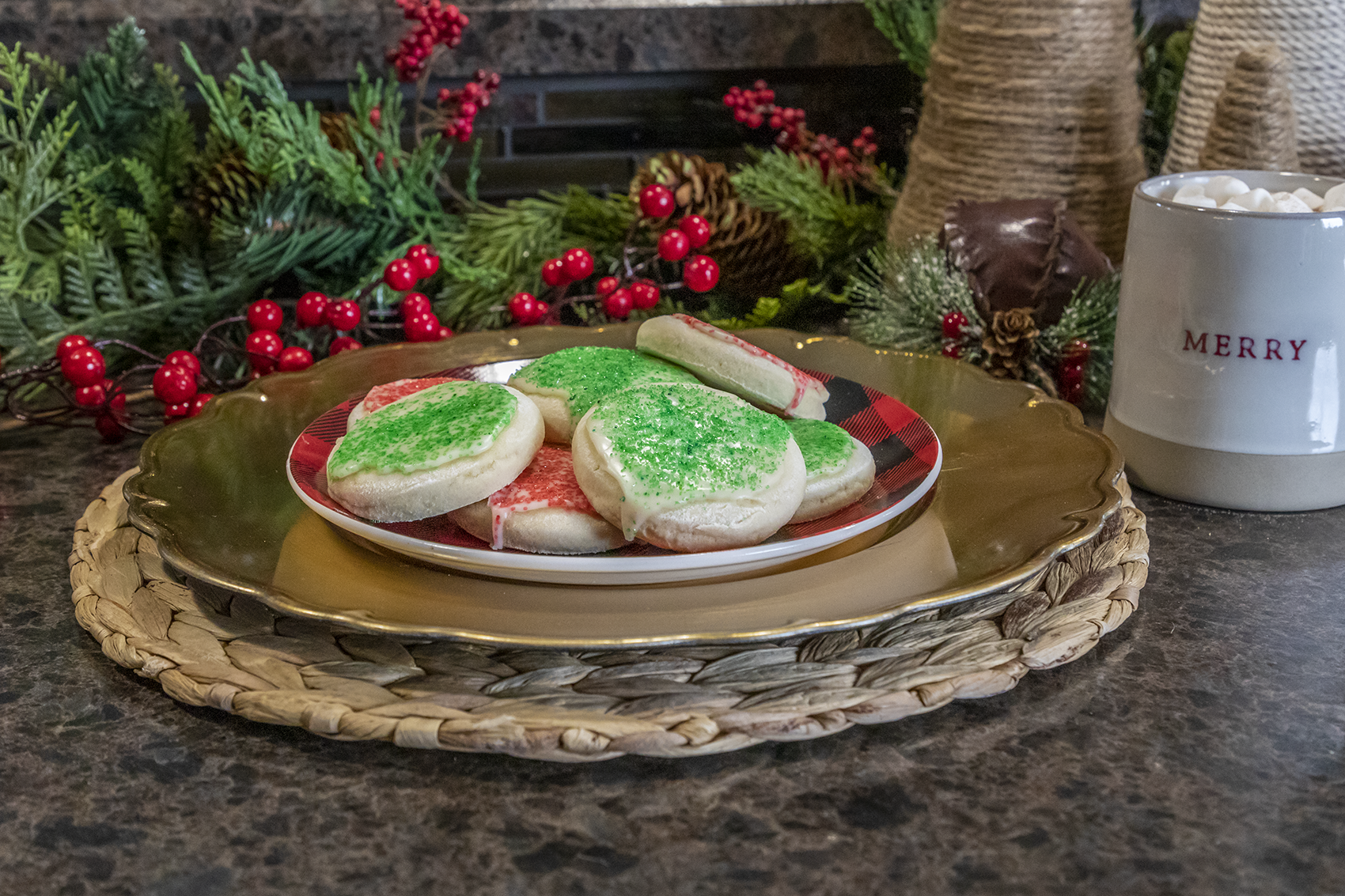 Description
Aunt Alice made these with her grandchildren every Christmas.
Instructions
    1    T. baking ammonia
    ½    cup regular or sour milk
    1½    cups sugar
    ½    cup soft butter
    3    eggs
    ½    tsp. vanilla
    ½    cup. sour cream
    5½    cups flour
        Powdered sugar frosting, colored sugar or coconut, for topping
Notes
Dissolve ammonia in milk. Cream butter and sugar. Beat in eggs, then vanilla, sour cream and milk mixture. Mix in flour. Let dough set overnight in a cool place. Roll dough to ½-inch thickness on heavily floured board. Bake at 350 degrees for 10 minutes. While still warm, frost with powdered sugar frosting and sprinkle with colored sugar or coconut.

NOTE: Aunt Alice would remind you that Mr. Clean is not a substitute for ammonia in this recipe. Baking ammonia was used as the primary leavening agent in baked goods before the advent of baking soda and baking powder. If a recipe calls for the ingredient, you know it's an old one. While the smell is strong during the baking process (don't take a whiff when you first open your oven door!), the odor bakes out of the finished cookies. The result? A deliciously light, puffed cookie with the perfect texture. Baking ammonia can be purchased at some specialty stores or online.
Source
RECIPE by Sue (Kaseman) Balcom, from her aunt, Alice (Wanner) Kaseman, as published in "Gutes Essen: Good Eating in German-Russian Country"