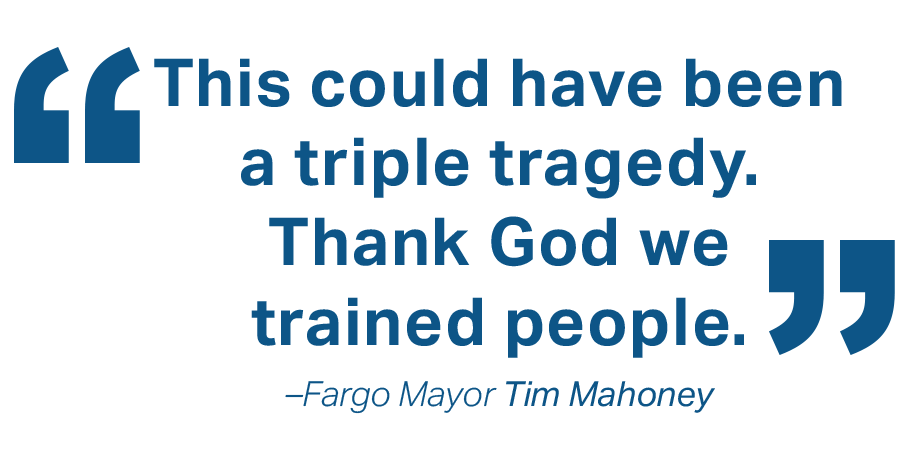 Death and tragedy permeate Tim Mahoney's hardest days on the job as mayor of Fargo.

First, it was the 2014 death of his friend and predecessor, former mayor Dennis Walaker, an undisputed giant in Fargo's history.

Then, it was Fargo police officer Jason Moszer, who died in the line of duty in 2016.