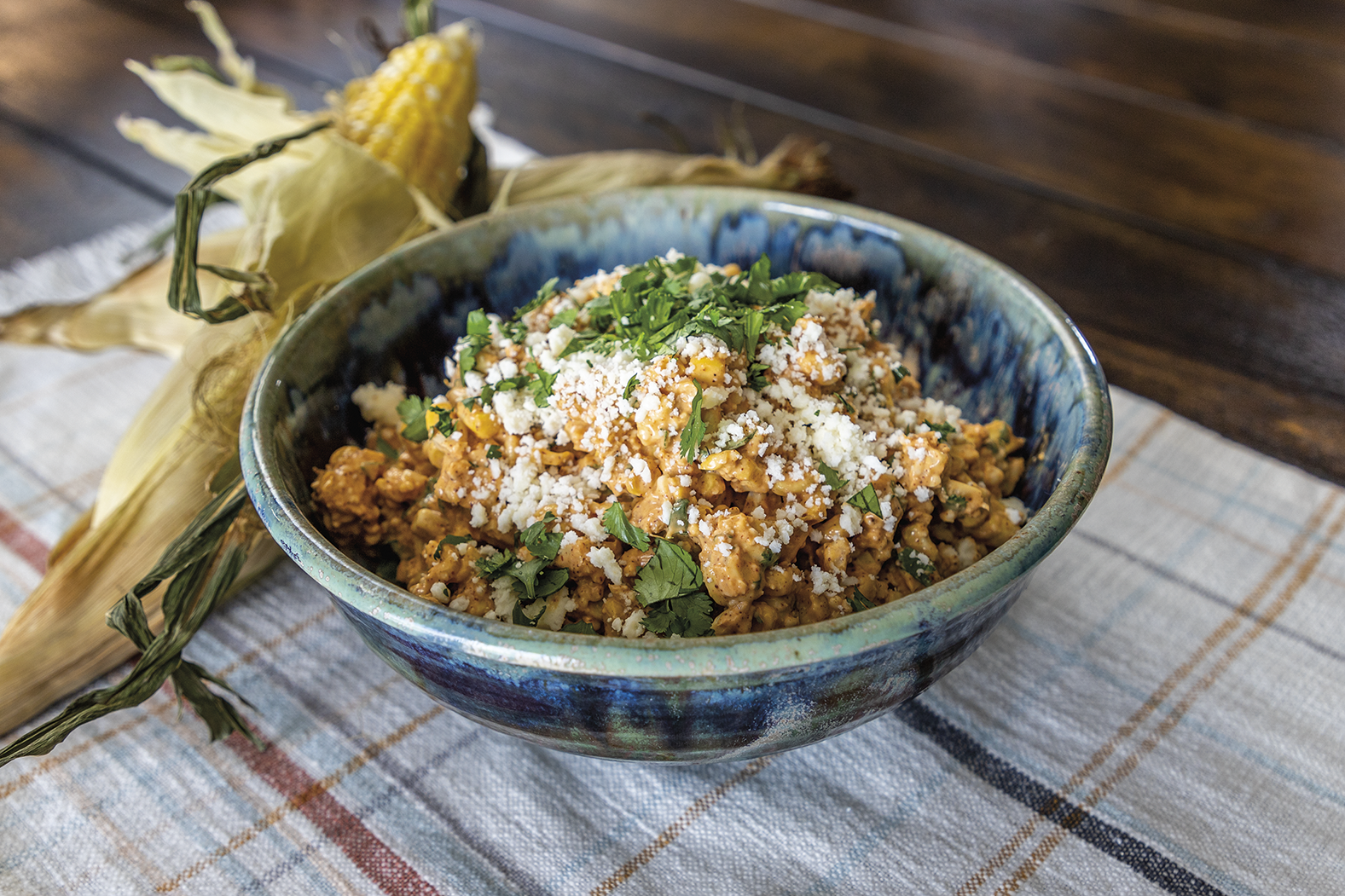 Instructions
 3-4   ears corn, husked
   ¾   cup mayo
    1   T. fresh lime juice
    1   tsp. salt
    1   tsp. ancho chile powder
    1   T. fresh cilantro, chopped
   ½   cup Cotija cheese

Grill or smoke corn over medium heat, turning on all sides, until done, about 8-10 minutes. Remove corn and let cool. Carefully cut corn kernels from cob and set aside. In a medium bowl, combine mayo, lime juice, seasonings, corn, cilantro and cheese. Cover and chill for at least 30 minutes or overnight. Pairs well with local beef, like a tri-tip roast, from your local butcher.
Source
Recipe courtesy the N.D. Beef Commission and the Beef Checkoff