SEPTEMBER 2020: RECIPE ROUNDUP - Proud to be a penny-pinching country girl
Proud to be a penny-pinching country girl
How does one define a "country girl?" Can drive anything that needs to be driven. Loves children, plants and animals. Knows how to use pots and pans. The caretaker.

Those who have met her agree these descriptions sound a whole lot like Susie Nitschke. Susie, a Dakota Valley Electric Cooperative member from the Jud area, was one of 12 finalists for last year's Farm and Ranch Guide Country Woman of the Year award. The competition recognizes the critical role women play in making the family farm a viable enterprise.
Even though the title eluded her, she surely exemplifies what it means to be a "county woman."

"She is the vet, cook, fence fixer, gardener, rock roller, digger, truck driver, bookkeeper and, most important, mother and wife," says her daughter, Stacy Adams.
 
A BAD START TO A TOUGH YEAR
Along with her husband, Corey, and brother-in-law, Brian Nitschke, Susie plays a key role in running the Nitschke ranch, located about 4 miles southwest of Jud. Stop in most any day and you will find her busy doing all the things that "need doing."

This spring, her contributions became even more critical.

On March 20, Corey was knocked down and nearly killed by one of his cows, but was able to crawl for help. He suffered five broken ribs and his shoulder was shattered.
Spring work was out of the question.

With crops to be planted and calving still underway, the family received help from multiple friends from the Jud area who volunteered to help in so many ways.

Their son, Dillon, 13, who was home due to the COVID-19 school shutdown, took care of his father during the day while Susie and Brian worked outside.

Since then, Corey has undergone a second operation to remove scar tissue in his shoulder and is still undergoing rehabilitation to regain use of his arm.

"Corey and I are so grateful to all our neighbors and relatives who helped us through the rough spots," Susie says. "Without their help, I don't know what we would have done. It really means a lot to us."
FUN-LOVING, PENNY-PINCHING COUNTRY GIRL
You might think life around the Nitschke ranch is all work and no play, but you would be wrong.

Susie is devoted to cattle and horses, and the line between work and play is hard to define.

"After all, it's not really work, if you enjoy doing it," she says.

She raises and trains American quarter horses and is president of the award-winning New West Heritage Riders, a group of about 15 area women, ranging from teenagers to grandmothers, who carry the flag and perform synchronized formations.

"This is our way of showing patriotism for our country," she says.

The equestrian group performs in parades, rodeos and other local events, including in Medora, as part of the town's Flag Day parade. The Heritage Riders even escorted Susie to her wedding in 2006.

Besides her quarter horses, Susie enjoys her garden and canning everything from applesauce to zucchini.

"It's such a pleasure to see things grow," she says. "It's almost a miracle how a tiny seed can produce so much goodness."
 
NOT THE BASHFUL TYPE
Bashful is not a word you would ever use to describe Susie. She laughs as she says, "I'm a very open person."

Susie's Facebook page, called "Penny Pinching Farm Girl," is dedicated to providing commonsense, money-saving tips.

Her "homemade" videos, mostly shot with her smartphone, cover a range of topics – everything from baking tips to the best way to treat a sick calf. Sometimes, she even does no-nonsense personal demonstrations of the affordable skincare products she sells.

She often shares her favorite inexpensive and simple, yet tasty, recipes.

"Something you can put together in a few minutes, after spending most of the morning baling hay, with stuff you've probably already got in the cupboard," she says.

So, whether she's sharing her thoughts on life, appearing in a Facebook video applying a black charcoal peel-off cleansing mask on her nose, or describing her latest adventure putting up hay, you'll always know where this country girl stands.

"It's not easy to be in the ag business, but my father-in-law once said, 'Farming is not a business, it is a way of life,'" she says. "We have good years and bad years, but at least we have each other to get through it all."
---
Pat Schaffer is manager of communications and local pages editor for Dakota Valley Electric Cooperative.
---
Download your free cookbook from 2018's recipes!
We pay $50 for publishing your recipes! Submit your recipe or email to NDL@ndarec.com or mail to North Dakota Living, PO Box 727, Mandan, N.D. 58554. Please include your name, address, daytime telephone number, email address and if you are a member of an electric or telecom cooperative.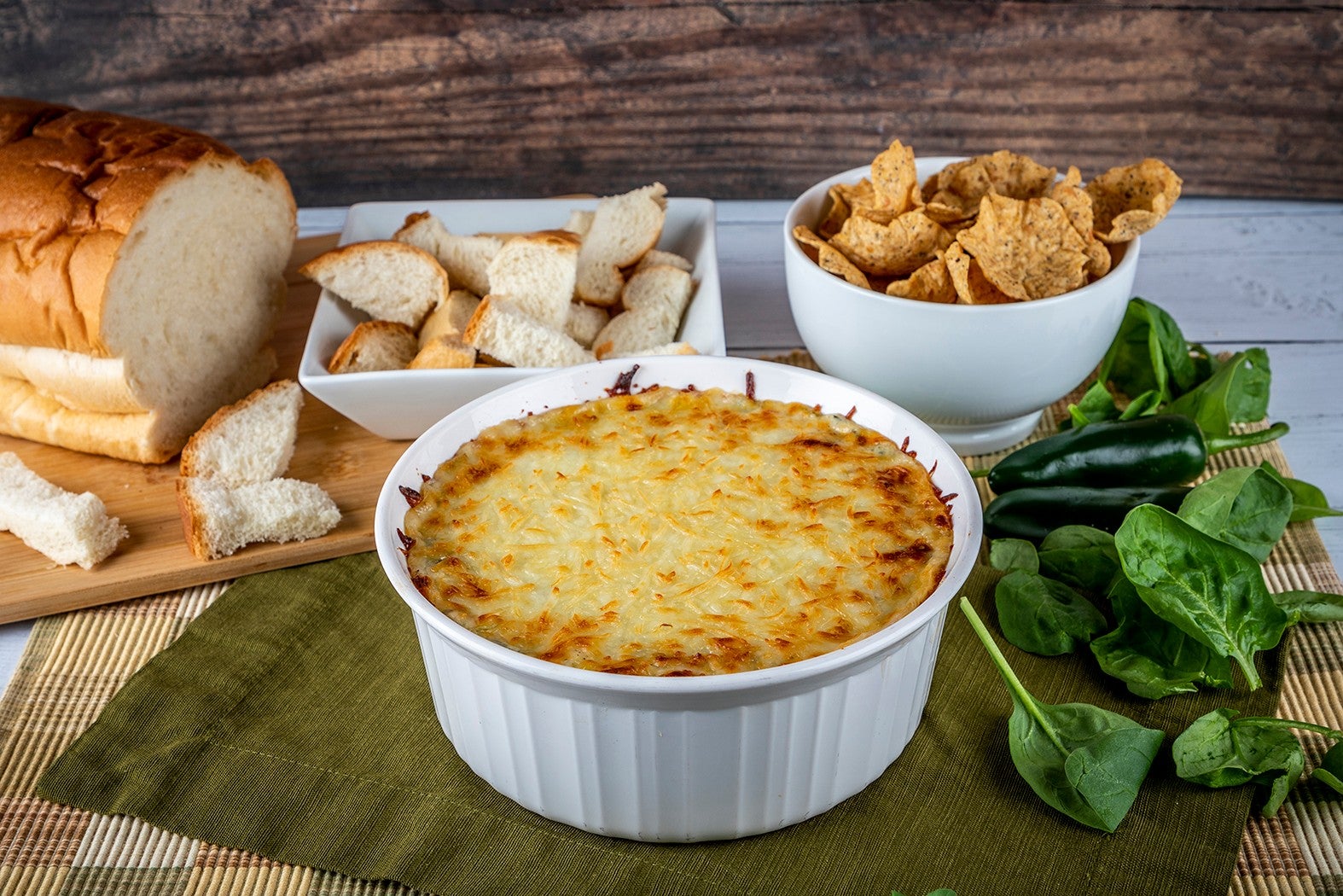 Instructions
In a large cast-iron (or other) skillet, melt 3 T. butter. Add in spinach, cooking until wilted, about 1 minute. Remove from pan and reserve on a plate.

Add garlic and artichokes to pan, cooking about 2 minutes. Remove from pan and reserve on a plate.

Melt remaining 3 T. butter, then add flour, whisking to make a roux, and cook another minute. Whisk in milk and let thicken. Add cream cheese, parmesan and half the shredded cheese. Once cheese melts, season with salt, pepper and cayenne, to taste. Stir in spinach, garlic and artichokes, and jalapeño, to taste.

Transfer to an oven-safe dish, if not using a cast-iron skillet. Top with remaining shredded cheese. Bake uncovered at 375 degrees for 15 to 20 minutes. Serve with chips or bread.
Source
Recipe by Susie Nitschke Dakota Valley Electric Cooperative member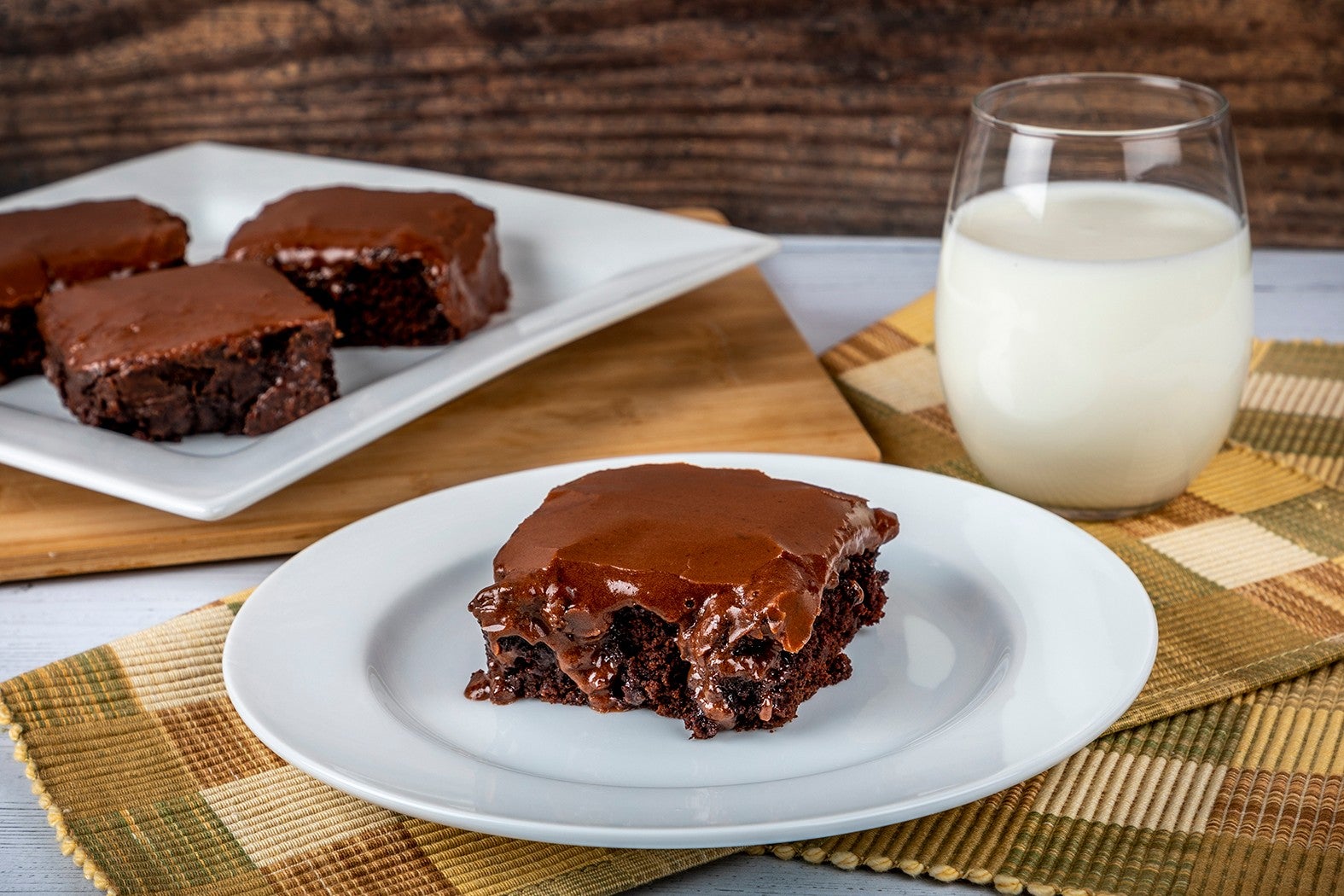 Instructions
FROSTING
    ½    cup butter, softened
    ½    cup milk
    1    tsp. vanilla
    ¼    cup cocoa powder
    3    cups powdered sugar
---
Grease and flour a 9x13-inch pan.

Mix dry ingredients together.

Beat together oil, sugar and vanilla. Stir in zucchini. Add dry ingredients and mix well. Batter will be thick. Bake at 350 degrees for 30 minutes.

Prepare frosting, mixing all ingredients until combined. Spread frosting on brownies while they are still warm.
Source
Recipe by Susie Nitschke Dakota Valley Electric Cooperative member