AUGUST 2020: RECIPE ROUNDUP - Dixie's Cafe: a Keene delight!
With $1,500 in the bank and a three-year plan in place, Dixie Brown opened a café in her hometown of Keene, a quiet place (at the time) in McKenzie County on a western North Dakota backdrop. She was just 29, in 2000, and a recently widowed mother of two little girls, who were 5 and 4 months old when their father died. Dixie remembers her mother's advice.
"You can't sit around here and do nothing, or you're going to be crazy," she told Dixie.

The tight-knit Keene community encouraged Dixie to open the café, knowing she had worked in restaurants since her teen years.

"My biggest fear was I didn't know how to make soup, or omelets," she recalls, knowing that soup-and-omelet making would be required by the job.

But Dixie had already been through it. Neither a stock pot nor an omelet flip was too much for Dixie's brand of western North Dakota, farm-girl tough. With her family's help, Dixie did some remodeling to the old Texaco building in Keene, putting in a new floor and adding a fresh coat of paint, and set her grandmother's old dining table in the heart of the small space.

That was 2000, when Dixie's Cafe opened its doors. With the support of the local community and her close family, Dixie celebrates 20 years of business this year – 17 more than she originally intended.
 
OLD COWBOYS AND AN OIL BOOM
"You would never guess that this small building would be slinging burgers and pies like they do!" says Andrew Spratta, member services coordinator for McKenzie Electric Cooperative. "Hands down, the best club sandwich of the west, and homemade everything. The large majority of people coming through the doors are local ranchers, oil field workers and the old cowboys of Keene meeting each other for coffee and a game of cards."

That's what the last 20 years have looked like for Dixie and her two daughters, Cassidy (Chapin) Rink and Kennidy Chapin, who literally grew up in the café. Cassidy was just 8 when she started helping, and both girls worked at the café on their days off from school.

"We've only had one other person who worked (at the café) that wasn't family," Dixie says. "And now the girls could run it by themselves."

Because the café is strictly family-run, it's open weekdays 8 a.m. to 4 p.m. and closed evenings and weekends. The family has also maintained their hobby farm and about 90 head of cattle over the years. Dixie has never been one to vacation, but she did close the café for four weeks every year – two weeks during Christmas and two in July, so the girls could have their 4-H calves in the county fair.

Dixie's work ethic might come from her mother, Patsy, who decided at 62 years old to come out of retirement and help at the café.

"Mom cooked for almost 10 years," Dixie says. "It got busy when the boom started coming, and she came up and helped me."

At the height of the boom, Dixie's Cafe was preparing 50 to 60 takeout orders by noon and would serve about 75 to 100 meals during the lunch rush. Word traveled fast in the Bakken – Dixie's burgers were the real deal, and she could outbake the best of them. With fresh, made-from-scratch pies and other sweet treats – banana bread, cookies, cheesecake and apple crisp, to name a few – made daily, Dixie's Cafe was moving at full speed.

"It was so busy. We couldn't even walk when we got home, our feet hurt," Dixie says. "There were a lot of fantastic people that came through (during the oil boom). We never had bad people in there. One time, we had people from six different countries in there, one all the way from Africa. It went on for quite a few years."

While the oil and gas industry brought waves of customers in, the local people have been the constant – the "old cowboys of Keene," as Spratta says, and the regulars who come for coffees, Diet Cokes and a card game of Gin or Penny-a-Point around Dixie's grandmother's table.

"You always have your local people," Dixie says. "If it wasn't for the local community, I wouldn't be there all these years. They're like family."
 
'TURNED OUT PRETTY GOOD'
Just like the oil boom brought changes, the COVID-19 pandemic has, too. Dixie's Cafe closed in March and has yet to reopen. While the locals eagerly await the café's reopening, Dixie is heeding caution, unsure of what the future holds. She is concerned for her family's safety – both her café "family" and her family at home.

"I do miss the people," she says. "We keep track of the regulars. You got them all on speed dial."

When Dixie and the girls decide to reopen, they will fall back into a routine. Dixie will do the cooking and baking, from breakfast and lunch specials to burgers and pies. Cassidy will run the front of the house, wait tables and make her popular salads. And Kennidy will reassume her role as "shake lady," waitress and always-on-call cattlewoman when the cows get out.

Maybe Dixie will eventually decide to retire and let the girls take over. She could spend more time with her husband, working cattle and tending to the chickens or garden. Or maybe even go to more Twins games – the one vacation Dixie has agreed to since remarrying in 2013.

"Everything turned out pretty good," Dixie says. "I have good kids. They probably had to grow up a little fast, but I like to say that I'm pretty close to them."

Twenty years down, and at least another generation to go.
Cally Peterson is editor of North Dakota Living. She can be reached at cpeterson@ndarec.com.
Download your free cookbook from 2018's recipes!
We pay $50 for publishing your recipes! Submit your recipe or email to NDL@ndarec.com or mail to North Dakota Living, PO Box 727, Mandan, N.D. 58554. Please include your name, address, daytime telephone number, email address and if you are a member of an electric or telecom cooperative.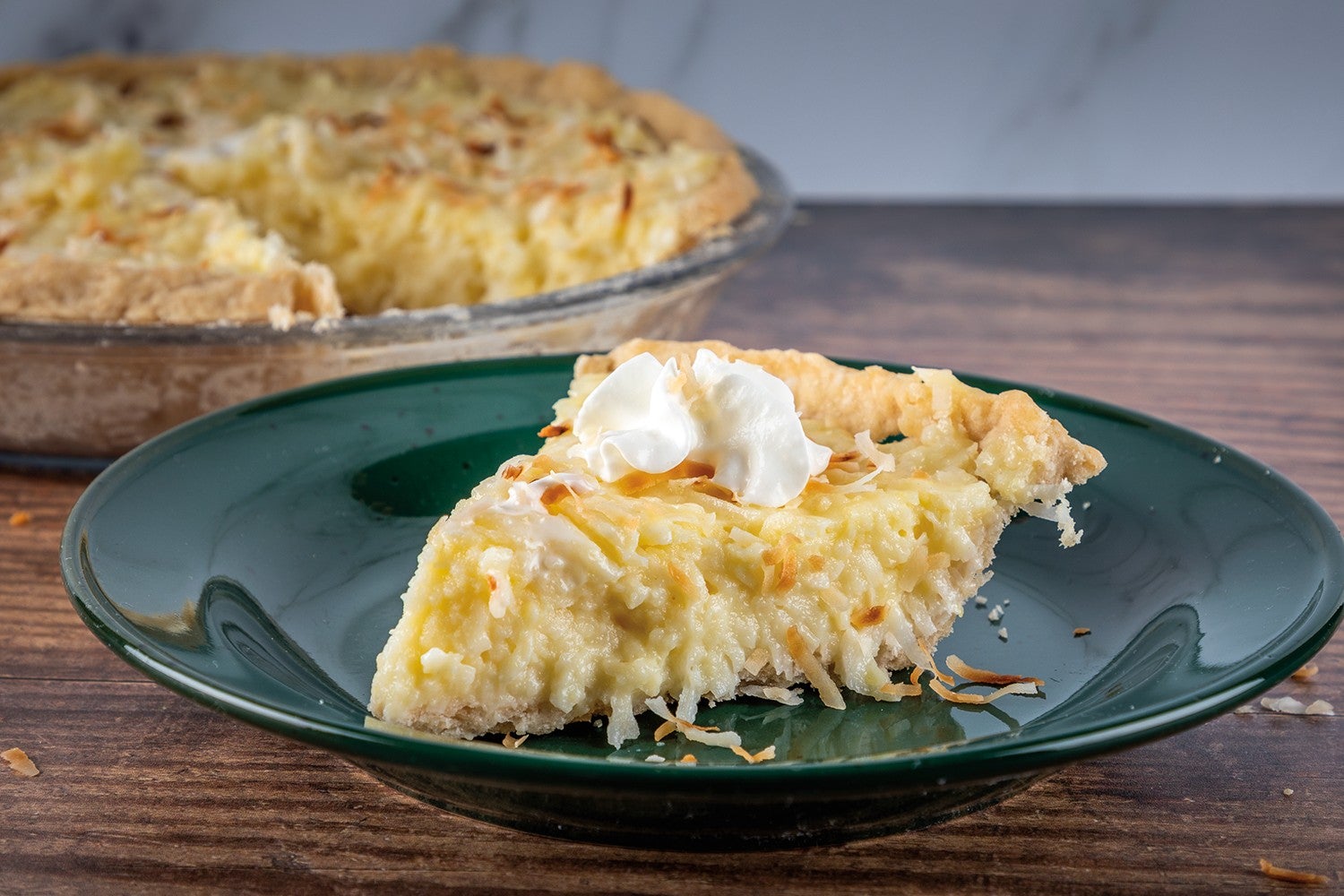 Instructions
PIE CRUST
    2    cups flour
    1    cup shortening
    ½    cup milk
    ½    tsp. salt
PIE FILLING
    ¾    cup sugar
    ⅛    tsp. salt
    ½    tsp. coconut flavoring
    2    eggs, beaten
    ⅓    cup flour
    2    cups milk
    2    T. butter
    2    cups raw coconut flakes
Combine pie crust ingredients. Roll out crust, place in 9-inch pie plate and cool in refrigerator for 30 minutes. Prick pie shell before baking. Bake at 350 degrees for 15 minutes. Cool.
Cream sugar, salt, flavoring and eggs together. Add flour, blending well. Scald milk in microwave for 2-3 minutes, then add butter to milk. Pour hot milk over flour mixture, combining well, and bring to boil, approximately 2 minutes in microwave. Stir in coconut flakes. Pour into cooled pie shell and chill.

Recipe by Dixie Brown
McKenzie Electric Cooperative member
Source
Recipe by Dixie Brown
McKenzie Electric Cooperative member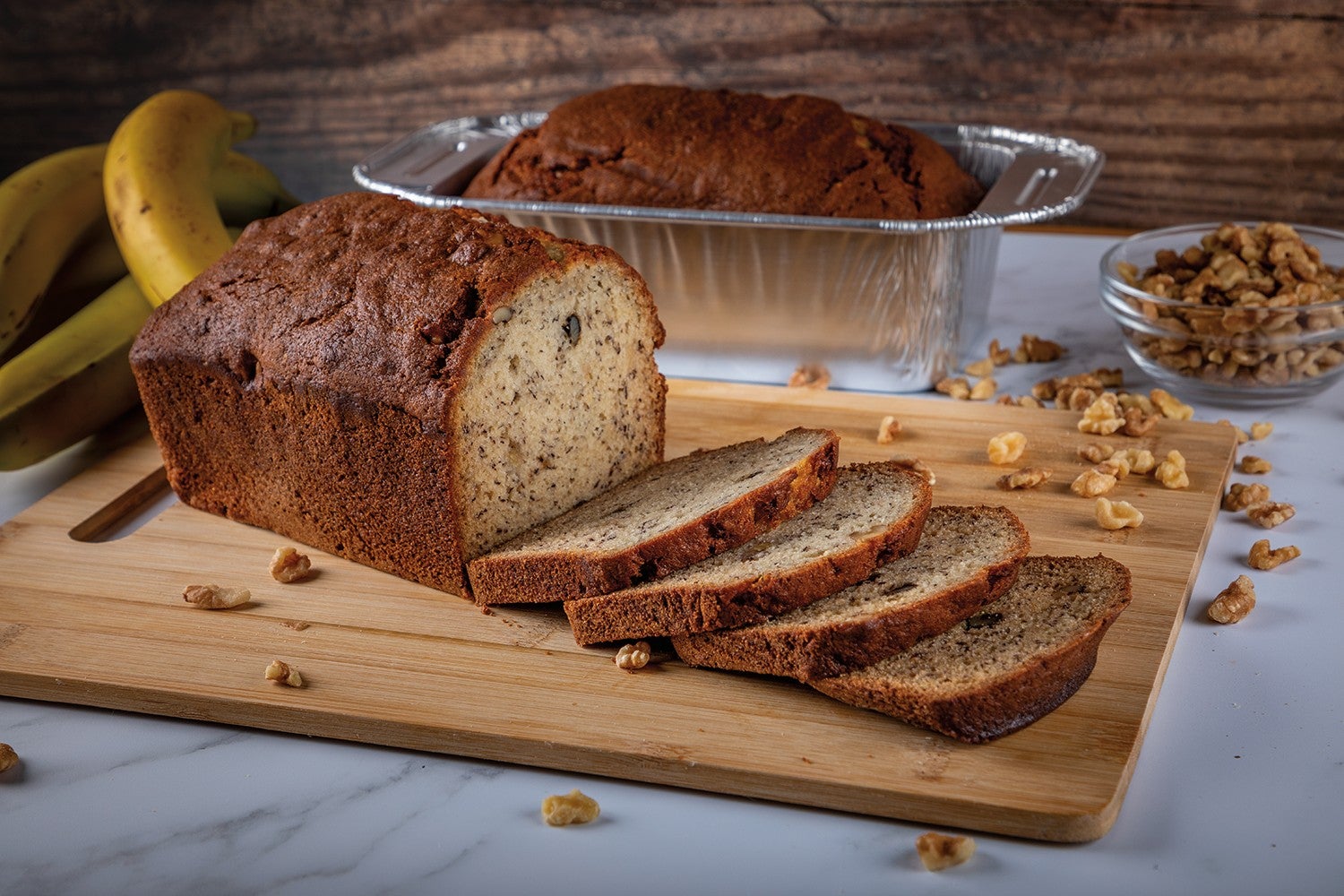 Instructions
Cream sugar, shortening, eggs and buttermilk together. Add baking soda, salt and flour, combining into a batter. Stir in bananas and nuts, if desired. Pour into two greased-and-floured bread pans. Bake at 350 degrees for about 1 hour.
Source
Recipe by Dixie Brown
McKenzie Electric Cooperative member