RECIPE ROUNDUP: FEBRUARY 2021
Throughout her more than 25-year career as a school cook, Deb Pacholke fostered time in each day for "kids to be kids."

Northern Cass students might remember her famous costumes over the years. For Valentine's Day, Deb donned men's boxer shorts as Cupid. For Easter, a neighbor helped sew a fuzzy Easter Bunny ensemble. You'd see her in a Santa suit at Christmas. And Halloween, well, that was her specialty.
"I've always tried to make things fun as best I can," Deb says.

Fun meant the lunch line was always decked out for the holidays or changing seasons. Rabbit droppings disguised as Cocoa Puffs cereal littered the way to Deb's office door around Easter. October brought a spooky thrill, with Halloween lights and themed menus that included "ogre fingers" and "eye of newt." Her lunchroom Halloween spectacle even drew a TV news crew from Fargo one year.

Music also filled the lunchroom on occasion, with Deb leading the kitchen crew in a spirited dance to Cotton Eye Joe.

People might forget what you feed them, but they won't forget how you made them feel.

"I hope the students remember (the lunchroom) being a good experience, where they could smile," she says.

CHANGES AND CHALLENGES
When her three kids – Joe, Kim and Michael – started school in Cass County Electric Cooperative country at Northern Cass, Deb joined them, subbing in the kitchen. Eventually, she became head of food services, and held that position until retirement, except for an eight-year stint away from the school in the early 2000s.

Deb saw many changes over the course of her career. She first cooked for her kids and their classmates, and later, her grandkids and their peers. She can often pick out former students' children just by looking at them.

The actual food and meals served in Deb's lunchroom changed dramatically, too. The School Breakfast Program was introduced at Northern Cass in 1999, and the evolution of nutrition requirements meant getting creative in the kitchen.

"It took some work, and my own recipe research," she says. "You're always trying to find ways to make it work (nutritionally) and also find something that I could fill kids ups with. I'm a grandma and mom – I'm used to feeding people!"

The COVID-19 pandemic brought disruptions in food and delivery chains. Deb's last couple months were spent preparing and delivering boxed lunches to kiddos distance learning from home. But it was just as rewarding, Deb says, as welcoming students and staff to her lunchroom.

"This was a breakup of the day to (the kids) and brought some normalcy back," she says. "I want to give a shoutout to all the educators and school food service workers. These ladies and men, they really have a challenge right now. The cooks probably make it look easy, but trust me, they're scrambling."
 
A FUN FUTURE
When it is safe, Deb looks forward to returning to Northern Cass for a proper goodbye.

"The kids and staff were the best part of the job," she says. "I miss my little huggers."

For now, Deb will hug on her six beloved grandchildren, Billy, Olivia, Shelby, Savannah, Aurora and the newest little one, Oren Michael, born Dec. 27; spend time in her new town of Bismarck with her partner, Vaughn, and close group of girlfriends, the Traveling Sisters; and continue her part-time retail job, because she just couldn't stay "retired" too long.

And, of course, Deb will always make time for fun!
These caramel rolls were a student-favorite in Deb Pacholke's lunchroom. Deb always joked that she would someday slip-n-slide through the caramel rolls, which the kitchen staff would dump out onto an 8-foot stainless steel table covered with tinfoil.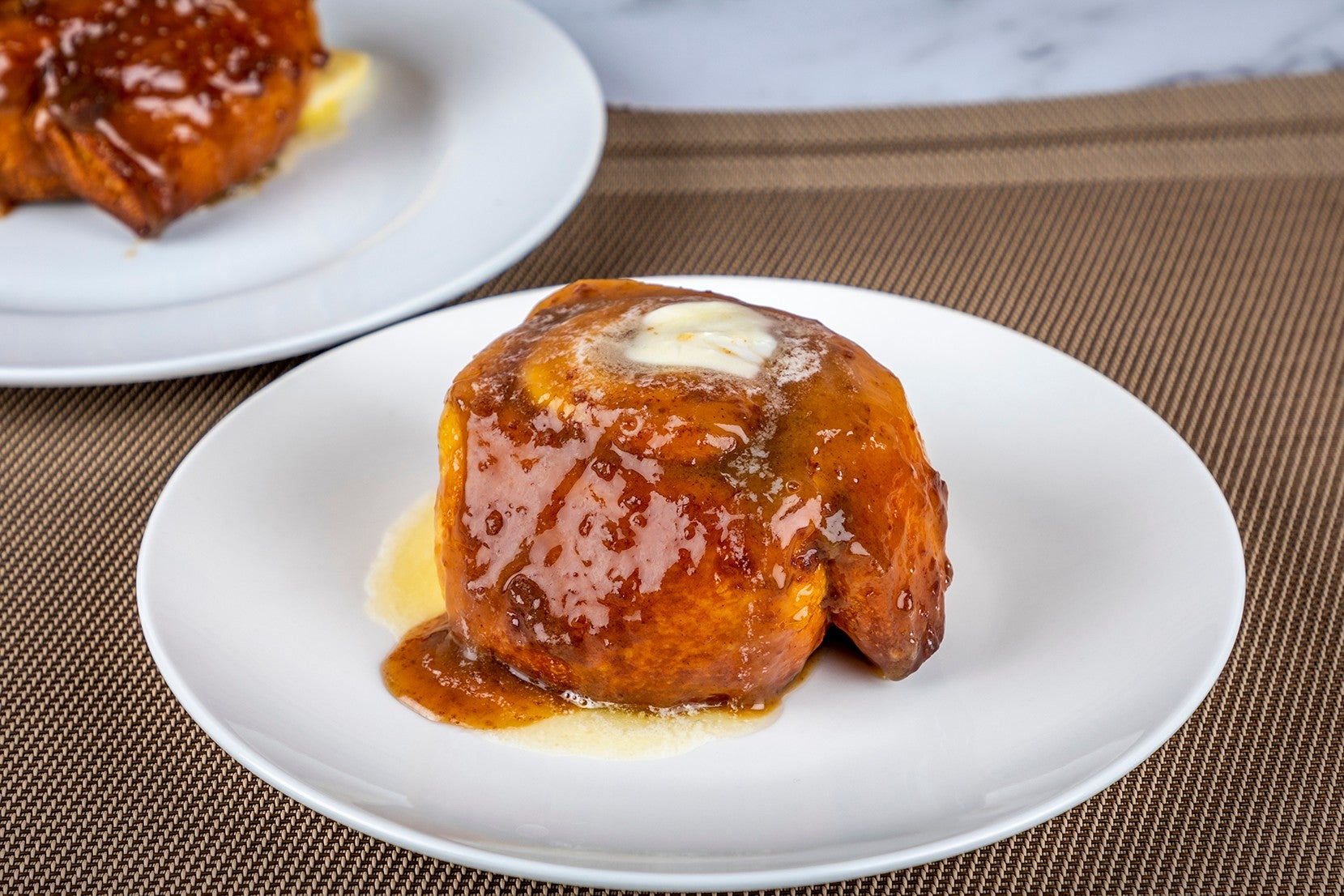 Description
2 ½    sticks butter
    1 ¼    cup sugar
    1 ¼    cup brown sugar
    2 ½    cup vanilla ice cream
     *15    Baker Boy cinnamon rolls

Mix butter, sugars and ice cream together and pour into a 12x18 pan. Place frozen rolls in caramel and let rise until double in size. Bake at 350 degrees for 15-18 minutes, or until rolls are golden brown. Let cool slightly and use a cookie sheet to invert the rolls onto the new pan.
*Any brand of frozen cinnamon rolls will do, but Deb uses the local Baker Boy brand.

Recipe by Deb Pacholke, former Cass County Electric Cooperative member and Northern Cass school cook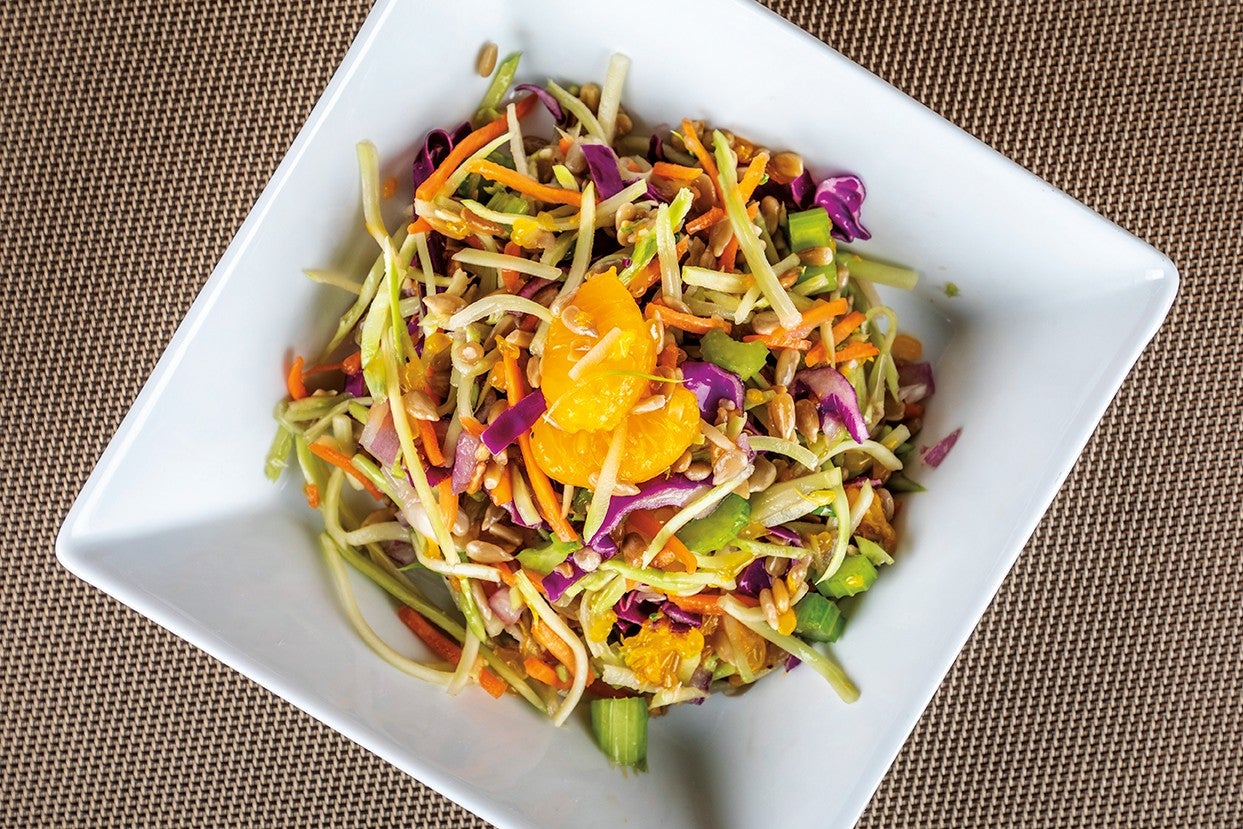 Description
 ½    cup raspberry vinaigrette
 1 ½    tsp. soy sauce
    1    T. garlic, chopped
    1    lb. Napa coleslaw mix (or preferred coleslaw mix)
    ¼    cup green onions, chopped
    ½    cup red onions, chopped
    ½    cup celery, chopped
    1    large can mandarin oranges
    1    cup candied pecans or sunflower seeds
This recipe is one Deb created for the school salad bar to meet school nutrition standards. The coleslaw takes on an Asian flavor and was such a success that a school food service inspector asked for the recipe!
Combine vinaigrette, soy sauce and garlic to make dressing. Mix remaining ingredients and toss with dressing. Let stand in refrigerator for about an hour before serving.

Recipe by Deb Pacholke, former Cass County Electric Cooperative member and Northern Cass school cook