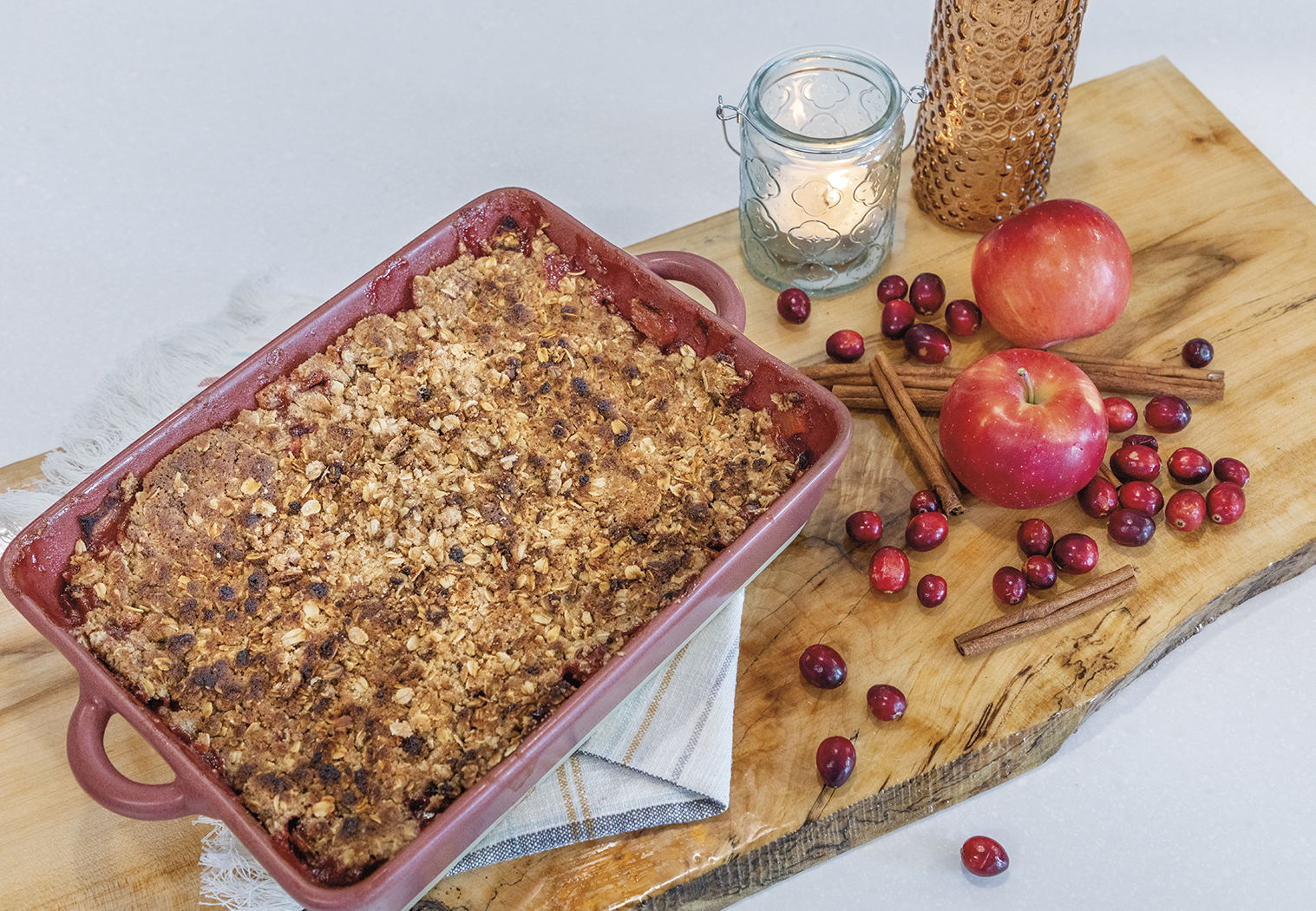 Description
FRUIT BASE:
    2    cups fresh cranberries
    1    cup sugar
    1    cup hard cider, such as Cottonwood Cider House's "The Action," cranberry or apple juice
 4-5    lbs. room-temperature apples, about 12-15*
   ¼    cup flour
 1-2    tsp. cinnamon
   ½    cup sugar

OAT CRUMBLE TOPPING:
    1    cup regular old-fashioned oats
    1    cup flour
    1    cup sugar
1-2    tsp. cinnamon
    1    tsp. salt
    1    tsp. baking soda
   ¾    cup room-temperature butter
Instructions
Combine cranberries, 1 cup sugar and hard cider in a pot over medium heat. Cook mixture until cranberries begin to burst and thicken a bit, about 20 minutes. Remove from heat and set aside.

Preheat oven to 350 degrees. Peel, core and dice apples. Toss apples with flour, cinnamon, ½ cup sugar and cranberry mixture. Pour into 9x13-inch baking dish and bake for 15 minutes. Stir, then bake an additional 15 minutes.

While apple-cranberry mixture is baking, prepare topping. Combine all topping ingredients together, mixing until crumbly. Put on top of pre-baked fruit. Bake an additional 20-30 minutes, until topping is browned and crispy. Serve warm or at room temperature with real whipped cream or ice cream.
Notes
* Try Haralson, Honeycrisp or Granny Smith varieties.
Source
Recipe by Stacy Nelson-Heising, Cottonwood Farm and Cider House