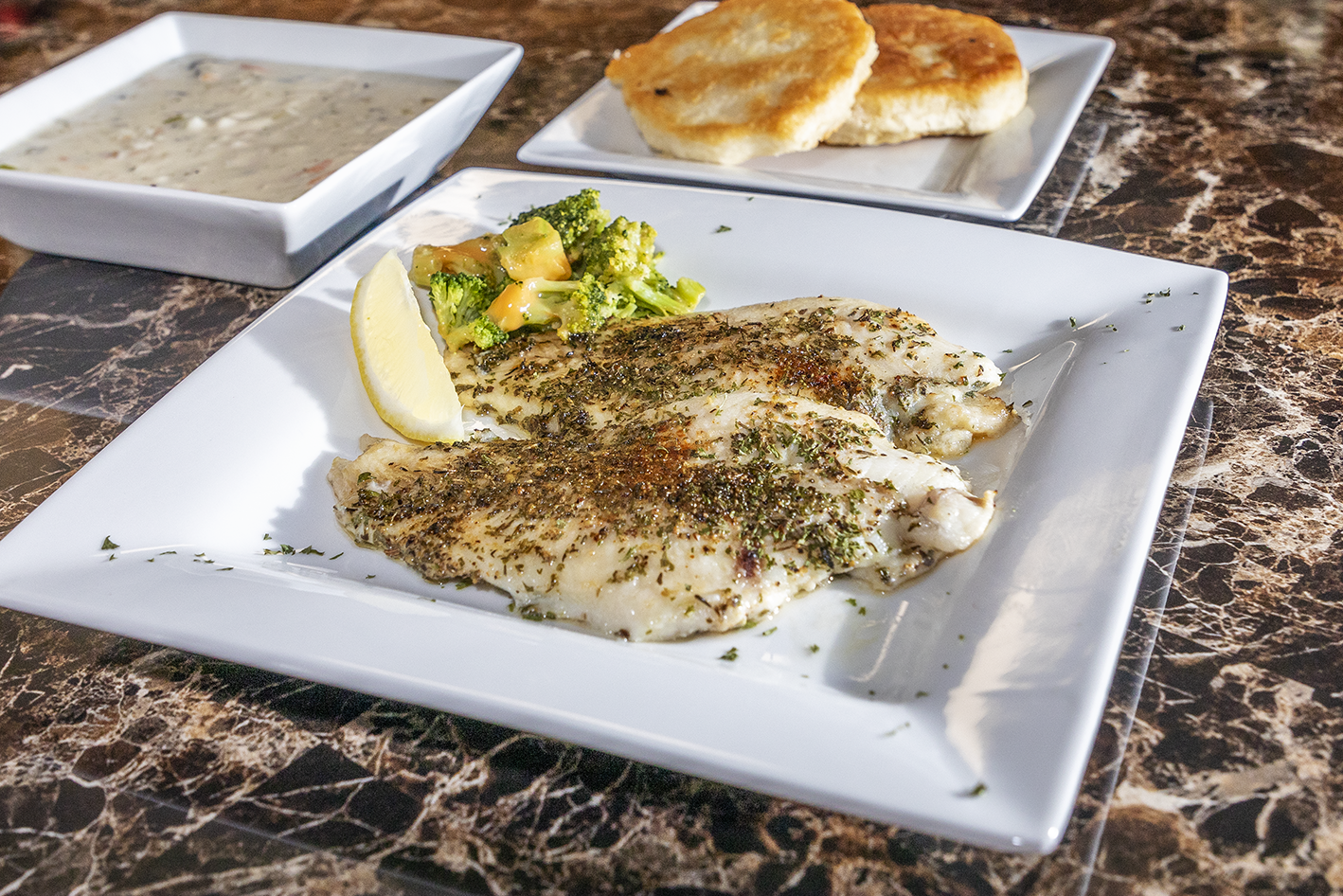 Instructions
2     T. minced fresh parsley
1     tsp. salt
3/4  tsp. paprika
1/2  tsp. dried thyme
1/2  tsp. dried oregano
1/2  tsp. dried basil
1/2  tsp. ground black pepper
4     whole catfish fillets
       Juice of one lemon
2     T. melted butter
1/4  tsp. garlic powder
       Non-stick cooking spray

Preheat the oven to 350 degrees. Combine the parsley, salt, paprika, thyme, oregano, basil and pepper in a small bowl. Sprinkle over both sides of catfish fillets. Place the fillets in a 9x13 baking pan that has been coated with non-stick cooking spray. Add the melted butter, lemon juice and garlic powder to a small bowl. Mix well to combine. Drizzle the butter-lemon-garlic mixture over the fillets. Bake uncovered for 15-20 minutes or until the fish flakes easily.
Source
Recipe by Spirit Lake Food Distribution Program, served by Northern Plains Electric Cooperative