Beef and Vegetable Foil Packet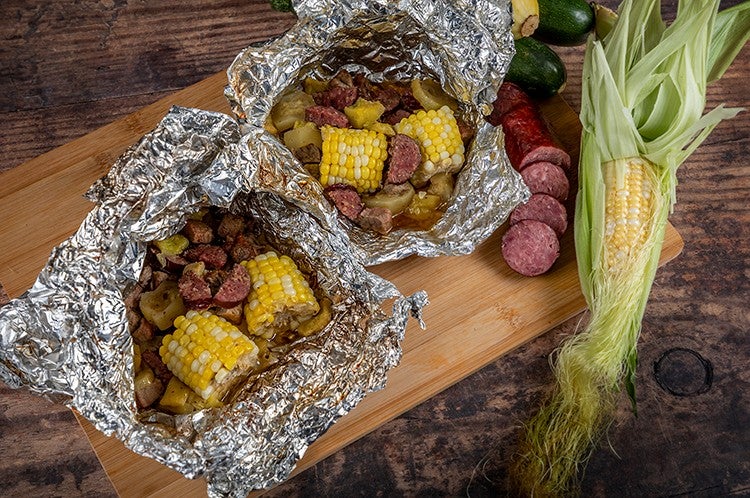 Instructions
Combine beef and vegetables in a large bowl. Add oil and seasoning, tossing to coat.
Preheat grill to medium heat, approximately 350 degrees.

Divide beef and vegetable mixture onto four large squares of heavy-duty aluminum foil. Fold right and left edges in and roll together to close. Fold top and bottom edges in and roll to close each packet. Grill for 10-12 minutes until vegetables are tender.

NOTE: Packets can also be prepared in a 350-degree oven, baking for 10-12 minutes.
Source
North Dakota Beef Commission