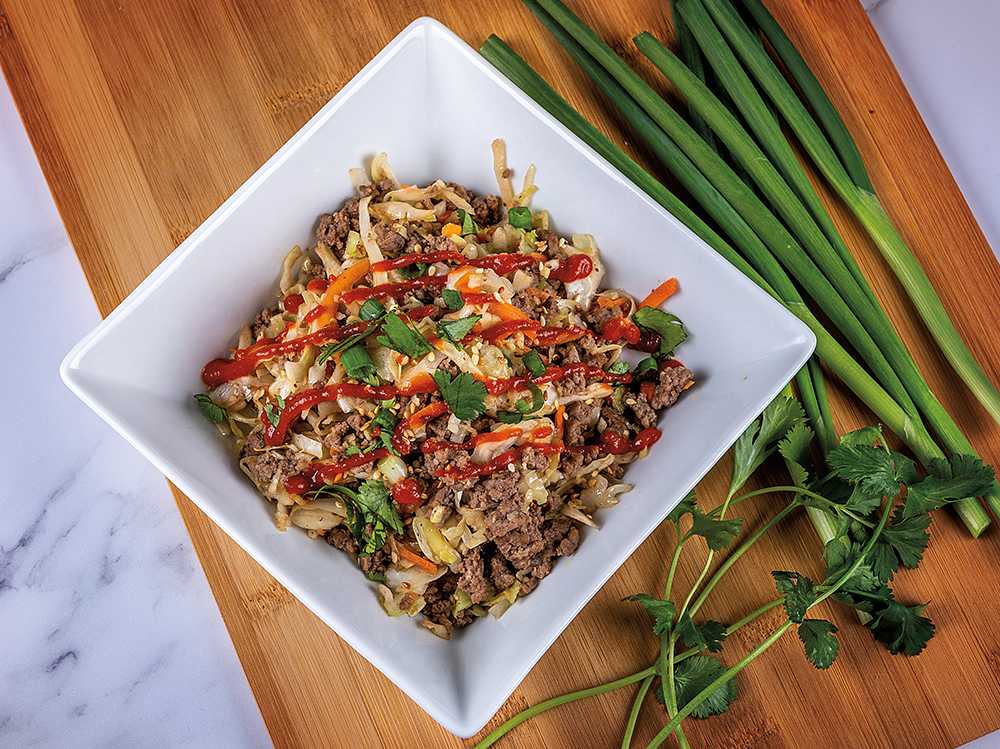 Instructions
In a large skillet, fry ground meat until cooked and no longer pink. Add garlic and cook a few minutes longer, until aromatic. Drain and return to stove. Add in the slaw mix. Drizzle with Sriracha, if desired, soy sauce and vinegar. Sprinkle with salt and pepper. Fry for another 4 minutes, then add sesame oil. Cook until slaw is wilted to your liking.

Garnish with toasted sesame seeds and green onions.

TO TOAST SESAME SEEDS: Warm a dry pan over medium heat. Add sesame seeds, stirring constantly, until lightly golden brown, about 3-5 minutes. Immediately transfer to plate to cool.
Notes
CARRIE'S NOTE: For the crackslaw, she sometimes substitutes shrimp or ground turkey for ground beef. The Asian-inspired dish can be made in larger amounts for more meals, and is healthier with the cabbage rather than pasta.
Source
Recipe by Carrie Gerving, Mor-Gran-Sou Electric Cooperative member