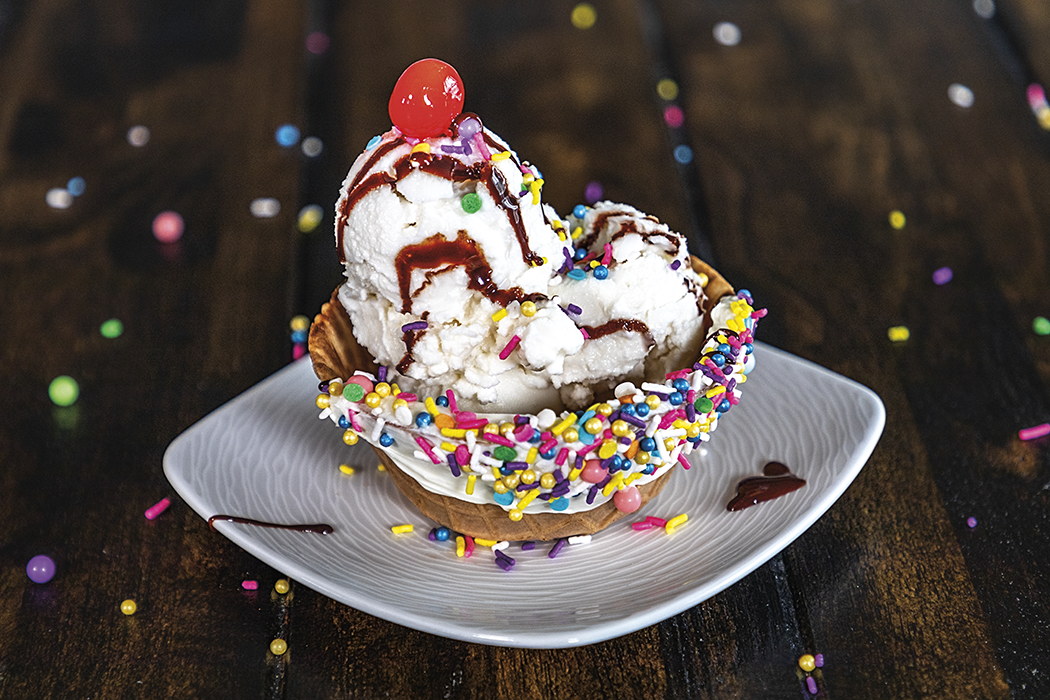 Description
    1    cup milk
    1    cup half and half
   ¼    cup sugar
   ½    tsp. vanilla extract
          Crushed ice (one bag of ice will freeze three bags of ice cream)
    1    cup rock salt
          Toppings of choice
Instructions
ools needed: Quart- and gallon-sized Ziploc freezer bags, duct tape, bath towel.

Place the milk, half and half, sugar and vanilla in a quart freezer bag and seal. For security, fold a piece of duct tape over the seal. Place the bag with the ingredients inside a gallon freezer bag. Pack the larger bag with crushed ice around the smaller bag. Pour rock salt evenly over the ice. Seal the outer bag. Wrap in a bath towel and shake for at least 10 minutes.

Open the outer bag and remove the ice cream bag, wiping off to be sure salt water doesn't get into the ice cream. Cut the top off and spoon into cups. Serve with preferred toppings.
Notes
TIP: Everett Peterson, daughter of Northern Plains Electric Cooperative (NPEC) lineworker Dustin (wife, Kristin) Peterson, and Kylie Wachter, both granddaughters of Julie and the late Keith Peterson (also an NPEC lineworker) recommend sprinkles (lots of them!), birthday cake cookie dough bites, marshmallows and the syrup of your choice for their "unicorn" and "mermaid" ice cream bowls. Sprinkle-fy your ice cream bowl or cone by spreading a layer of storebought frosting, then rolling in sprinkles!