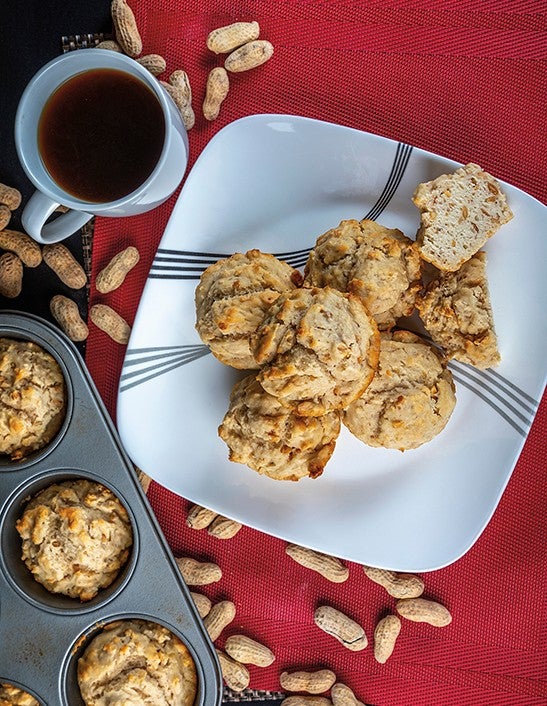 Instructions
Preheat oven to 350 degrees. Grease muffin tin. In a large bowl, combine flour, sugar, baking powder and salt. Pour in the beer and stir until evenly moistened. The dough will be slightly sticky. Stir in peanuts. Fill muffin cups ¾ full of batter and spoon about ½ tsp. of butter over the top of each one. Bake for 25 minutes, or until browned and firm. Cool in pan for 5 minutes before removing to a wire rack. Serve warm with butter or peanut butter. Yields 1 dozen.
Recipe by Marvin Baker
Cally Peterson is editor of North Dakota Living. She can be reached at cpeterson@ndarec.com.