Meet the candidates seeking statewide office in North Dakota
In election years, North Dakota Living offers its platform as the state's largest circulated publication to familiarize voters with the candidates seeking statewide office.

North Dakota voters will decide victors in the Nov. 8 general election for the offices of U.S. senator, representative in Congress, secretary of state, attorney general, agriculture commissioner, tax commissioner and two public service commissioners. Political party endorsements are indicated for statewide political party offices.

North Dakota Living, the N.D. Association of Rural Electric Cooperatives and North Dakota's electric cooperatives do not endorse or recommend candidates for election.

U.S. SENATOR (6-year term)
1. In April, winter storms knocked out power to thousands of North Dakotans and caused millions of dollars in damage to electric cooperative infrastructure. Farmers and ranchers have fought drought, extreme weather and flooding to maintain their livelihoods this past year. When natural disasters hit home, what is the role of a U.S. senator?

2. If you could have dinner with anyone from history, who would you choose?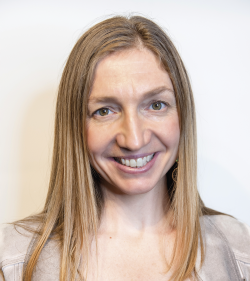 Married with three children, a Labrador and two cats, Katrina Christiansen is a runner, gardener and avid Wordle-er and reader of World War II history books. She has been an ethanol plant engineer, ag researcher and developer of innovative equipment for craft maltsters at a Fargo startup. She now teaches engineering at the University of Jamestown and holds multiple patents.
KATRINA CHRISTIANSEN
Democratic-NPL
www.katrinaforussenate.com
1. A U.S. senator must be active at all phases: preparedness, response and recovery. A U.S. senator must follow the details of disasters and encourage North Dakotans to stay safe by following the advice of local first responders and Federal Emergency Management Agency (FEMA) officials. One needs to facilitate state, local and federal agencies' cooperation and response to the disaster to mitigate damage, make repairs and return people to their daily lives as fast as possible. One must be available to listen to the needs of North Dakotans and help by making sure federal resources are available, like providing crop insurance at affordable rates or passing pre-disaster mitigation bills for the energy grid.

I support the Peters and Padilla bill, which works to strengthen FEMA's response in rural and minority communities, as rural communities are often disproportionately affected by disasters. The Peters and Padilla bill would improve the access to and the quality of disaster relief and recovery assistance to rural communities.

As an engineer, I would be focused on supporting federal solutions that have been shown to work to mitigate disasters' impacts, whether it is having generators stockpiled in the state or drinking water, as luck favors the prepared.

2. John Adams, the second president of the United States, because he was a dedicated patriot. He was politically independent, a brilliant teacher and lawyer, and led the Continental Congress. He was a devoted husband. He displayed the most American behavior in respecting and befriending Thomas Jefferson, his political rival.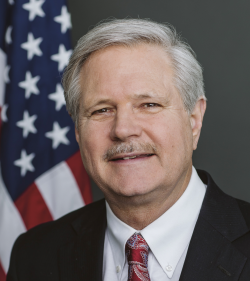 John Hoeven has served as North Dakota's U.S. senator since 2011, following 10 years of service as the state's governor. While governor, the state expanded and diversified its economy and gained thousands of jobs. Hoeven also served as president and CEO of the Bank of North Dakota, which grew from $900 million to $1.6 billion during his tenure. Hoeven and his wife, Mical (Mikey), live in Bismarck. They have two children and seven grandsons.
JOHN HOEVEN
Republican
www.hoevenforsenate.com
1. The first role of the federal government in a disaster is to ensure that state and local officials have the resources necessary to protect people and property. During these situations, my office is in constant contact with local and state leadership and with the Federal Emergency Management Agency. We often help by working to cut through the bureaucracy, secure recovery resources, and speed the response time following an event.

Our farmers and ranchers have faced all sorts of challenges in recent years. That is why I led the way on the Senate Agriculture Appropriations Committee to provide $9.25 billion to aid farmers who experienced disaster-related losses in 2020 and 2021. I have also worked to provide flexibility to farmers to use cover crops as an additional source of feed for livestock producers.

For our ranchers, I secured $750 million for the Emergency Livestock Relief Program (ELRP) to help cover 2020 and 2021 losses. Building on existing farm bill programs, I also improved the Emergency Assistance for Livestock Program (ELAP) to better account for feed transportation costs, and I continue working to change the existing Livestock Indemnity Program (LIP) to better support ranchers for disaster losses.

2. As a Christian, the obvious choice for me is our Lord and Savior Jesus Christ. Having the chance to visit Israel and be at the locations where he performed his works was a life-changing experience for me. A second choice would be the father of our country, George Washington.

REPRESENTATIVE IN CONGRESS (2-year term)
1. As North Dakota's lone representative in the U.S. House of Representatives, how will you successfully advocate for rural America in a legislative body skewed toward urban interests and population centers?

2. Who is one of your all-time North Dakota heroes?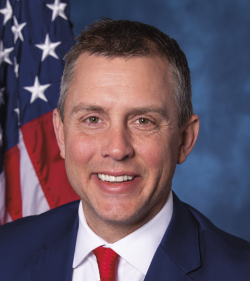 Congressman Kelly Armstrong is a lifelong North Dakotan with a background in law and business, a love for the outdoors, and extensive volunteer and public service experience. He operated law firms in Grand Forks and Dickinson and joined his family's energy and agriculture business in 2011. He served as state senator in District 36 until his election to the U.S. House of Representatives in 2018. Armstrong and his wife, Kjersti, have two children, Anna and Eli.
KELLY ARMSTRONG
Republican
www.armstrongnd.com
1. Throughout my time in Congress, I have tirelessly worked to educate my colleagues from urban areas on the importance of states like North Dakota in providing energy and agricultural products to sustain the country. There is a real disconnect about the importance of sound policies that allow North Dakotans to do what they do best – feed and fuel the world. As the geographic center of North America, we produce more resources than we are able to consume, and it's vital that those in the urban areas who benefit from our state understand we are the best stewards of our land and resources.

The 118th Congress will be even more important for North Dakota and rural America, as we work to advance the 2023 farm bill. I will continue to meet with North Dakotans to ensure North Dakota's voice is heard as bill text is being crafted. In Washington, I will work with my colleagues on the House Agriculture Committee and Sens. John Hoeven and Kevin Cramer to ensure our state's needs are being met.

2. My hero is my dad, Mike. He is a self-made man. He taught me the value of hard work, and the importance of giving back to my community. Now I get to watch him be a grandpa to my kids. Funny how he lets them get away with things I couldn't.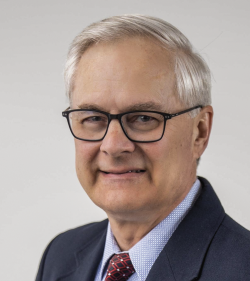 Mark Haugen was born and raised on a grain and cattle farm in Roseglen. He spent 37 years in emergency medical services (EMS), as an EMS instructor in Bismarck and a paramedic in Garrison and Hettinger. He served as president of the North Dakota EMS Association and is currently president of the North Dakota EMS Foundation. He currently works for the University of Mary in Bismarck as a student success advisor.
MARK HAUGEN
Democratic-NPL
www.markhaugenforcongress.com

1. Growing up on a family farm in western McLean County was truly a blessing and a privilege. It's certainly a great way of life. The family farm gave me a firsthand perspective on rural life and what it takes to keep rural North Dakota thriving.
The next farm bill will be up for debate in 2023. Affordable crop insurance for our producers is my top priority. Also, the next farm bill needs to focus on rural main street, with programs that invest in infrastructure and projects that keep our rural communities thriving and provide great places to raise a family. When working with my urban colleagues in Congress, I understand their need to have a strong Title IV nutrition program in the farm bill. However, I will advocate just as strong for programs that support our producers and rural communities.

Finally, I will be a strong advocate for our public safety system. Thirty-eight of our 53 counties are designated as frontier and it can become difficult for counties to recruit and retain professionals, and serve large geographical areas. Our law enforcement, dispatchers, firefighters and EMS deserve the tools and training to serve and protect, as well as their urban counterparts.

2. Sister Thomas Welder is my all-time North Dakota hero. She served as the fifth president of the University of Mary and received the Teddy Roosevelt Roughrider Award. During any conversation, Sister Thomas had a special way of making you feel welcomed and ensuring her center of attention was on you.

SECRETARY OF STATE (4-year term)
1. Many electric cooperatives have approved alternative voting methods, including mail-in balloting, for director elections, which have traditionally been conducted in-person at annual membership meetings. This is one example of how electric cooperatives have evolved to meet the current needs of their members. What strategies or tools would you implement as secretary of state to meet the current needs of North Dakotans?

2. Who is the greatest (fictional) superhero of all-time?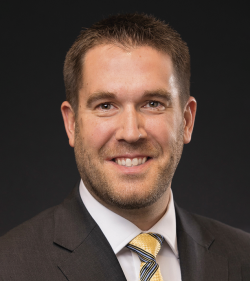 Michael Howe is a lifelong North Dakotan and grew up on the family farm northeast of Casselton. Howe returned to the family farm operation in 2013, after working as Congressman Rick Berg's ag policy advisor in Washington, D.C. He was elected in 2016, and reelected in 2020, to serve in the N.D. House of Representatives from District 22, Cass County's rural legislative district. Howe and his wife, Katie, live in West Fargo.
MICHAEL HOWE
Republican
www.howefornd.com

1. Mail-in voting in North Dakota is nothing new. There are over 30 counties that are vote-by-mail counties. Whether it's absentee voting, early voting or vote by mail, North Dakota has made voting available and accessible to meet the needs of working families, the elderly and our military members, while maintaining a secure process to eliminate fraud. In today's political environment, citizens want to know how their vote is being counted accurately, securely and fairly. Walking North Dakotans through every step of the voting process will gain back trust in our voting system. Producing social media videos, having an onsite "election lab" so the public can see firsthand how the voting machines work and tabulate ballots, and making public service announcements about the election process will help eliminate confusion in how North Dakota runs our elections. Every state has different election laws and processes. Having North Dakotans up to speed with our laws and processes will allow our citizens to confidently cast their ballot.

The secretary of state's office is the front door to every new business in North Dakota. Some 97% of our business filings are completed online. Refining our online system and building off past success, the office can play a significant role in attracting new businesses that will help diversify our economy. Customer service will be our top priority to ensure that everyone has a positive experience while interacting with the office. My goal is to make North Dakota the easiest place to start a business.

2. Maybe they're not under the list of "superheroes," but the Teenage Mutant Ninja Turtles are a favorite of mine. Being able to eat pizza all day and fight crime while performing martial arts, that's tough to top!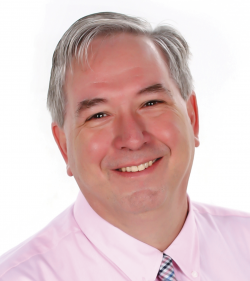 Jeffrey Powell is a professional educator and has worked for North Dakota University System institutions since 2004. In his primary roles as a student affairs administrator, he has managed discipline systems; taught and managed programs that encourage leadership development and community engagement; and manages diverse programs – all of which include supervision and budget oversight. Powell has a doctorate in student affairs and education leadership.
JEFFREY POWELL
Democratic-NPL
www.powell4nd.com

1. In my campaign, I've tried to highlight two types of voting that are gaining popularity. These are actually commonly used in democracies around the world and would be very applicable to North Dakota's political environment. Fargo – the city – implemented approval voting this year, and what we saw was a slate of candidates like we've never seen before, with more breadth on the political spectrum and more cooperation between candidates. Instead of having an "I need to beat Joe" mentality, candidates strategically try to influence "Joe's" voters that you, too, offer something of interest. Good ideas abound, but negativity is off-putting. I'd like to see more cities and counties and school board races move to this format.

Likewise, ranked choice voting could make more than half of our 47 legislative district races more competitive. I describe it on my website, www.powell4nd.com, but in essence it would require the voter to decide the order of preference for candidates, and what often happens is "everyone's" second choice ends up getting a seat. This, again, makes candidates' campaigns less negative, even if their ideas are tough or innovative. As a voter, you're more invested in the legislative success, because it's rare you outright lose, such as in the system we currently have.

2. He's not a superhero, but here's my answer: Atticus Finch. He takes an unpopular stance that threatens his role in his society. He was persistent. Kind and respectful to just about everyone. Raised great kids. He's smart, thoughtful and fictional. I do my best to meet those standards every day.

ATTORNEY GENERAL (4-year term)
1. Do you believe the authority to set emission standards for existing power plants should lie with the states or federal agencies, such as the Environmental Protection Agency (EPA)?

2. What was your dream job as a kid?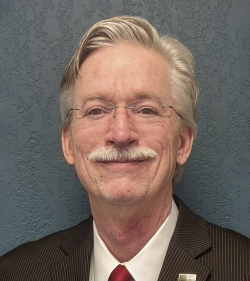 Tim Lamb brings a unique skill set to be attorney general. He is a fifth-generation North Dakotan, 20-year U.S. Army veteran, a University of North Dakota School of Law graduate, practices law in all state and federal courts in North Dakota, and is a member of the bar of the U.S. Supreme Court. Tim is married, has two sons and resides in Grand Forks.
TIM LAMB
Democratic-NPL

1. This is a complex question because of the recent U.S. Supreme Court decision, West Virginia v. EPA, which held that standards set by the EPA must be enacted by Congress, thus limiting the EPA's authority to set and enforce its own environmental standards.

Coal-powered plants in North Dakota are responsible for reducing their harmful emissions by 60% in the last 10 years. All of the plants currently conform to EPA emission standards. But North Dakota is still second only to Texas in volume of mercury pollution.
This is due largely to the type of coal mined in the state, lignite coal. Natural gas has replaced coal as a clean source of electric power in some plants, but currently coal produces over 50% of the state's energy.

As technology improves to curb pollutant emissions from coal plants and companies take responsible measures in cutting emissions – coupled with the limiting powers of the EPA – it follows that the best course to achieve healthy environmental compliance is by state action. The federal government can and will certainly provide guidance, however, states should be allowed to set and enforce emission standards.

Our state should be proud of its history in reducing mercury emissions from its coal-powered plants.

2. A professional golfer. I played golf every day in the summer, worked in the pro shop and was on the greens crew throughout high school. Then I went to college and wised up. Being a lawyer and helping people solve their problems became my new dream job. And I still golf.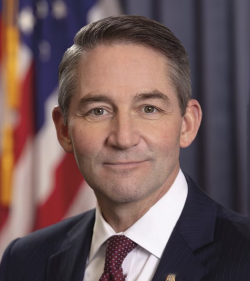 Drew Wrigley is a fourth-generation North Dakotan, who was born in Bismarck and grew up in Fargo. He has experience in both the private and public sector, including serving as North Dakota's U.S. attorney twice, from 2001-09 and again in 2019-21, and lieutenant governor from 2010-16. He was appointed the state's 30th attorney general in February. Wrigley and his wife, Kathleen, live in Bismarck and have three children.
DREW WRIGLEY
Republican
www.drewwrigley.com

1. America is a republic, with limited regulatory authority that must wisely be shared by the state and federal governments. As a fourth-generation North Dakotan, I share the love we have for the natural splendor of our state, the sanctity of our land, the cleanliness of our environment, and the array of benefits made possible by the utilization of our God-given natural resources. We protect our blessings, and our people support practical, affordable and science-founded regulations based on a federal-state partnership established by our Constitution and laws.

The federal government can't be allowed to impose whatever regulatory mandates it wishes, and it cannot be allowed to continuously cite climate change as an excuse for taking legal authority away from states. Keep in mind, America's power sector easily beat the aggressive greenhouse gas emission reduction goals of the Obama-era Clean Power Plan well ahead of schedule, and without the unnecessary and unlawful overreaching regulation we recently helped stop when North Dakota won a landmark U.S. Supreme Court ruling in North Dakota v. Environmental Protection Agency.

As attorney general, I will always fight to help ensure that North Dakota and North Dakotans are seated prominently at the regulatory decision-making table.

2. The idea of my "dream job" has shifted around a bit across my five decades. However, there's been a common thread: the desire to work on matters of consequence for our community, state and country. My parents, Howard and Gloria, inspired our entire family with an ethic of servant leadership and lasting impact.

AGRICULTURE COMMISSIONER (4-year term)
1. What could you do, as agriculture commissioner, to ease supply chain issues and global disruptions that affect North Dakota producers and consumers?

2. What would you choose for your last meal?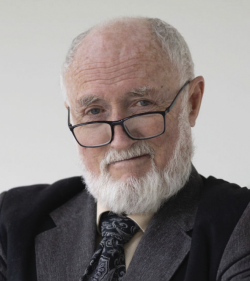 Fintan Dooley is a third-generation North Dakotan and grandson of pioneers, who farmed and raised livestock. Before serving as a U.S. Army paratrooper and Arabic translator, Dooley worked in iron and gold mining and smelting, for oil well drilling operations and in the fishing industry. These experiences led Dooley to law school. His current law practice is focused on soil stewardship. Dooley has been married to Judith A. Carufel-Dooley for 45 years. They have three children and five grandchildren.
FINTAN DOOLEY
Democratic-NPL

1. Stresses on producers and consumers:

Oil and ag industries compete for labor and transportation. As commissioner, I would identify the supply problems that are within my statutory role, and I would muster all resources accessible. If outside my direct purview, l would preach like Teddy Roosevelt in his Bully Pulpit. He enabled peace between adversaries. I am dedicated to outreach to adversaries and transparent negotiations.

Beyond cows and corn, in labor and transportation supply issues, the commissioner, attorney general and governor must work together to do more.

They manage the Bank of North Dakota (BND) and the N.D. Department of Mineral Resources.

Although they wisely used CARES Act funds to retain skilled workers who would have moved when oil crashed, thousands of bore holes await plugging.

The CARES Act reclamation ignored soil science and the constitutional rights of surface owners who were excluded from the reclamation planning.

BND could relieve labor shortages.

Skilled workers, new family farmers can be recruited from the displaced Ukrainians and South Africans. As corn and soybean facilities are built, new confined animal feeding dairy and hog operations will have dried grain residue, which require low-skilled farm labor. Well-paid workers are happy consumers.

2. A perfect meal would be shared with my wife and consist of a T-bone steak raised by a McKenzie County rancher, our homegrown potatoes and corn. For dessert, my wife's strawberry-rhubarb pie, topped by my homemade vanilla ice cream and washed down with a pitcher of unpasteurized whole milk.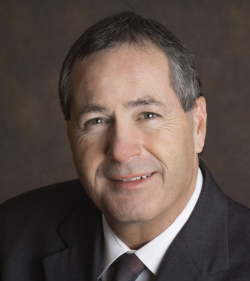 Doug Goehring has been North Dakota agriculture commissioner since 2009. A third-generation farmer, Goehring and his son, Dustin, operate a 2,000-acre, no-till farm near Menoken. He is the former president and chairman of the board of Nodak Mutual Insurance Co. and has long been active in numerous farm organizations. He has six children and eight grandchildren with his wife, Annette.
DOUG GOEHRING
Republican
www.douggoehring.com

1. It is a complex issue and there are many factors that affect the supply chain, most of which are connected to executive orders and bad policies set by state and federal government.

We had a few supply chain issues before COVID-19, but they became very pronounced during the pandemic. Manufacturers, processing facilities and trucking firms are all impacted by the labor shortage. When states chose to identify who is essential and who isn't, a grave mistake was made by not connecting the dots in our economy. Many jobs are interconnected; telling some people they could go home or restricting their ability to work created a cascade event throughout our communities and country. Consequently, the government made it so lucrative, by enhancing unemployment benefits, that many felt encouraged to not work. Companies are now automating many tasks where they can, and jobs will be lost forever.
The federal Department of Transportation regulations continue to hinder our ability to create a pathway for new drivers.

The U.S. Federal Maritime Board needs to develop policy that requires an effort to fill containers to avoid shipping empty containers out of this country.

I feel public servants have forgotten we are here to "empower people, not enable them!"

2. I would likely choose a butter lettuce salad with homemade ranch dressing, grilled hamburger with diced, sweet raw onions, mayo, mustard and ketchup, creamy potato salad, creamy coleslaw, baked beans, green beans, glazed baby carrots, cornbread, Quarina's (my neighbor) homemade caramel rolls and a tall glass of milk.

TAX COMMISSIONER (4-year term)
1. Would you support additional property tax relief, and what is the role of tax commissioner as such proposals move through the Legislature?

2. What's the best piece of advice you've ever received?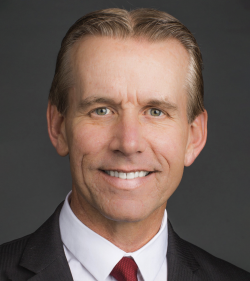 Brian Kroshus has a background in economics, agriculture and energy. He was appointed tax commissioner in 2021, after serving as public service commissioner since 2017. Prior to public service, Kroshus spent more than two decades in executive-level business management with responsibilities throughout the United States. He continues to be actively involved with nonprofit organizations and with his grain and cattle operation in western North Dakota.
BRIAN KROSHUS
Republican (running unopposed)
www.briankroshus.com

1. Yes, I would certainly be supportive of additional property tax relief and, more specifically, permanent property tax reform that results in meaningful, long-term savings for homeowners, landowners and businesses across the state.

The role of the tax commissioner is two-fold: serving as a resource and advisor to lawmakers and providing strong leadership to build consensus amongst interested parties, including citizens and local government.

A key measure of success includes whether legislation successfully addresses the underlying goal of effective tax reform, which ultimately is to keep more dollars in taxpayers' pockets versus channeling those funds to government and then redistributing them back to the public, which is an inefficient mechanism.

Successful legislation will address the concerns of property owners, respect local authority and take into consideration distinct ownership types, from residential to agricultural use.

Property tax concerns will undoubtedly remain a top issue going into the next legislative session. Moving forward, it is important to apply lessons learned while looking to the future to create practical solutions that address the fundamental issue, while placing citizens first throughout the process.

2. It would be a combination of things my parents instilled in not only myself, but my five siblings growing up, which was to work hard, treat others with respect and always do what you say you're going to do.

PUBLIC SERVICE COMMISSIONER (4-year unexpired term)
1. North Dakota's 16 distribution cooperatives own and maintain more than 65,000 miles of power lines. Our cooperatives have made significant infrastructure investments to provide electric service to areas that had none, and therefore, strongly support North Dakota's Territorial Integrity Act (TIA). What is your view of TIA and its relevance today?

2. What tops your bucket list?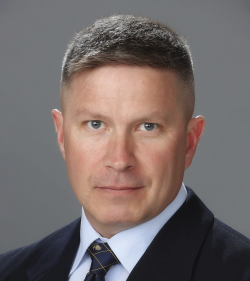 Trygve Hammer is a North Dakota native and U.S. Marine Corps veteran, who served in Iraq and held many military responsibilites across the world. Outside of the Marine Corps, Hammer has been an airline pilot, a security consultant, a roughneck on oilfield workover rigs and a science educator at a rural North Dakota school. He has a son and two daughters, who remain connected to service and to the U.S. Navy.
TRYGVE HAMMER
Democratic-NPL
www.hammer4nd.com

1. Electric cooperatives have worked for North Dakota since the early days of rural electrification, when there was not enough financial incentive for investor-owned power companies to run lines over long distances for relatively few customers. North Dakota's Territorial Integrity Act has also worked well for the state since its inception, and recent changes in the state's population distribution make the law even more relevant today.

When the state Legislature drew new legislative boundaries in 2021, my district – District 6 in north central North Dakota – expanded significantly. Like many rural districts across the state, our population had declined as more residents moved to the state's larger cities. As a result of this shift in population, we can expect cities to continue expanding into once-rural areas that are more likely to be served by one of our state's electric co-ops. The resulting increase in customer density makes these areas a more tempting target for competing investor-owned utilities.

The Territorial Integrity Act minimizes the disputes that could arise in such circumstances and prevents unnecessary duplication of costly infrastructure. It should be left intact.

2. The trips I missed in 2020 due to COVID-19 have moved to the top of my bucket list. I want to travel to Dublin for another Navy-Notre Dame game and to Hawaii, where I've lived, but never visited as a tourist.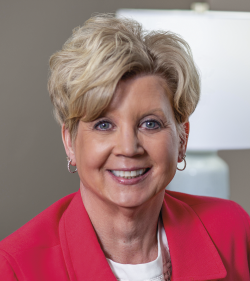 Sheri Haugen-Hoffart is a proud native of Rugby. She was appointed to the N.D. Public Service Commission in 2021 and has a career of service in the nonprofit industry. Most recently, she served on the board of Capital Electric Cooperative, and was the first female board chair in history for both Capital Electric and Central Power Electric Cooperative. Haugen-Hoffart lives in Bismarck with her husband, Richard.
SHERI HAUGEN-HOFFART
Republican
www.sherifornd.com

1. The N.D. Century Code allows service area agreements to encourage harmony and operational efficiency among electric providers, promote safety, discourage unreasonable duplication of electric facilities, and assure adequate and reliable electric service for all consumers and territories within the state.

I strongly encouraged this type of resolution, as infrastructure naturally develops into each other over time. Because of this, the TIA is needed and continues to be important as a way of reducing wasteful duplication and encouraging orderly development. The Public Service Commission looks at the existing infrastructure and applies the factors using its technical expertise and experience.

2. I love to travel, so I want to continue to travel to places I have never been. In May 2023, I am off to Ireland. Other bucket list items include, but not limited to: hot air balloon ride, helicopter tour and do a motivational speech that has an impact.

PUBLIC SERVICE COMMISSIONER (6-year term)
1. What is the role of a N.D. Public Service commissioner in the national discussion about power supply and maintaining the security and reliability of the electric grid?

2. What tops your bucket list?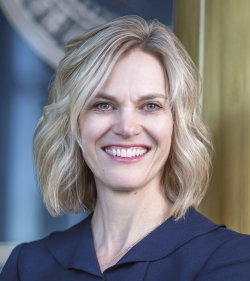 Julie Fedorchak has served on the N.D. Public Service Commission since 2012. She is second vice president of the National Association of Regulatory Utility Commissioners, immediate past president of the Organization of Miso States (OMS) and vice president of the Gas Technology Institute's advisory board. Previously, Fedorchak managed Liffrig Communications and was the communications director for Gov. Ed Schafer. She is married to Mike Fedorchak and lives in Bismarck with their three children.
JULIE FEDORCHAK
Republican
www.fedorchaknd.com

1. We play an important role in the national discussion, because we have extensive knowledge regarding two vital components of the system: generation and transmission. North Dakota is a member of both the Midcontinent Independent System Operator (MISO) and Southwest Power Pool (SPP), independent system operators who run the electric grid. I am the immediate past president of the Organization of MISO States and have been our state's liaison to MISO for six years. Additionally, over the past nearly 10 years on the commission, I have gained vast experience with generation resources. This comes from regulating three investor-owned electric utilities and siting and permitting about 3,000 megawatts (MW) of wind generation, 700 MW of gas generation, and overseeing the mining and reclamation of our state's coal reserves that fuel more than 3,000 MW of coal-fired power. This experience gives me insights on issues relating to reliability, affordability, permitting, siting and energy markets, which are key components of the national policy conversations surrounding the transition to renewable energy. I advocate for policies that put reliability and affordability first in the broader energy and environmental sustainability discussion.

2. Testifying to the U.S. Senate in July was a check off my bucket list! Sen. John Hoeven invited me to address his colleagues on the Senate Energy Committee about pathways to affordable energy.
MELANIE MONIZ
Democratic-NPL
www.facebook.com/ActionEquityChange