In May 1957, the magazine's "Recipe Roundup" was born. Through the decades, the recipe pages in North Dakota Living have remained a reader favorite (as Lucille shares with us in her "Reader Reply"). We even published a series of cookbooks with the recipes featured in this magazine and shared by our cooperative members, readers and home cooks.

This month's recipes come from the 1987 "REC Family Cookbook." To celebrate 70 years of North Dakota Living, we made the original version of each recipe, plus a version with a new twist (see recipe notes).
___
Do you have a recipe, know a great cook or have a favorite restaurant we should feature in a future issue of North Dakota Living? Please let us know by emailing ndliving@ndarec.com.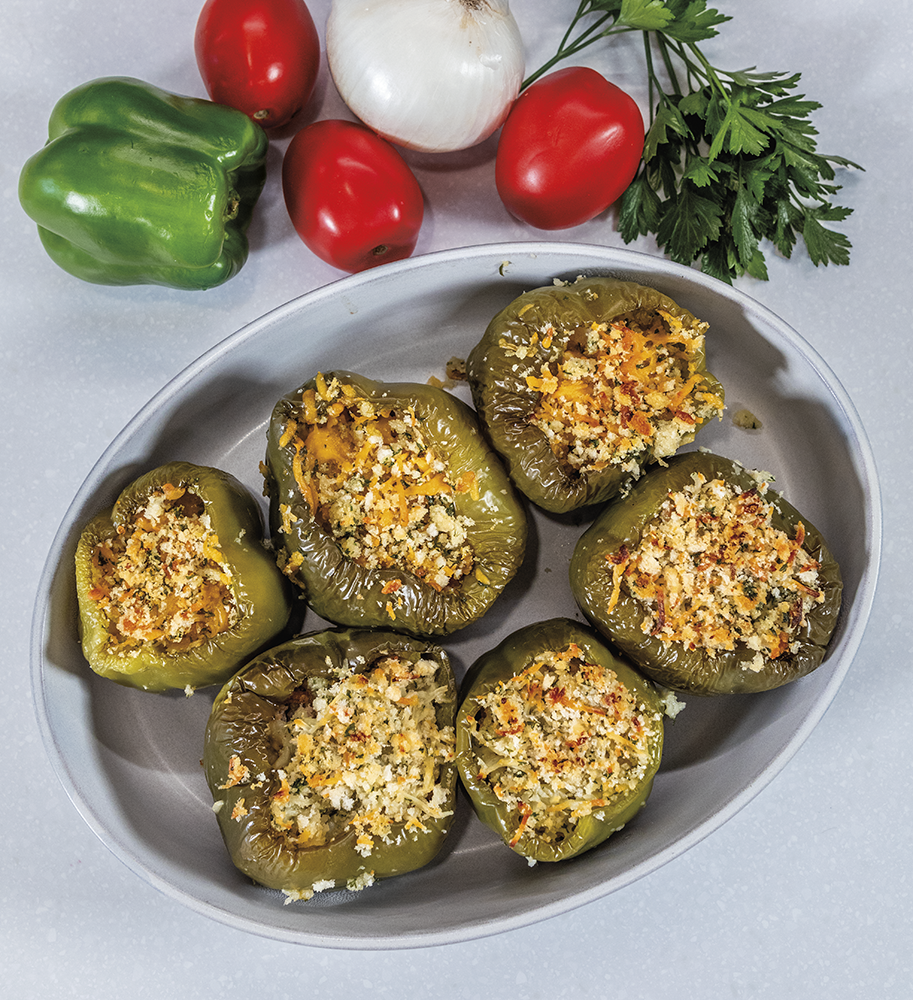 Description
     8    medium green peppers (or 6 large ones)
     1    cup chopped ham
     1    chopped onion
    ½    cup cooked diced potatoes or rice
    ½    tsp. salt
  1/8    tsp. pepper
    ¾    cup tomatoes
    ¼    cup buttered breadcrumbs
    ¼    cup grated cheddar cheese
Instructions
Cut tops off peppers, remove seeds and veins. Parboil in salt water for 5 minutes. Mix next five ingredients. Stir in tomatoes. Stuff mixture into peppers and top with buttered breadcrumbs and cheese. Arrange in a greased baking dish and bake 20 minutes at 350 degrees, then 5 minutes at 400 degrees.
Notes
FOR A NEW TWIST: Swap the ham for ½ lb. cooked turkey, use brown rice and mozzarella cheese for a leaner version of this recipe. While the original recipe yielded an appetizing, juicy flavor, you might consider serving the peppers with a simple tomato sauce or adding some extra seasonings to the filling.
Source
RECIPE by Mrs. Kenneth Kjonaas, Glenburn, Verendrye Electric Cooperative, REC Family Cookbook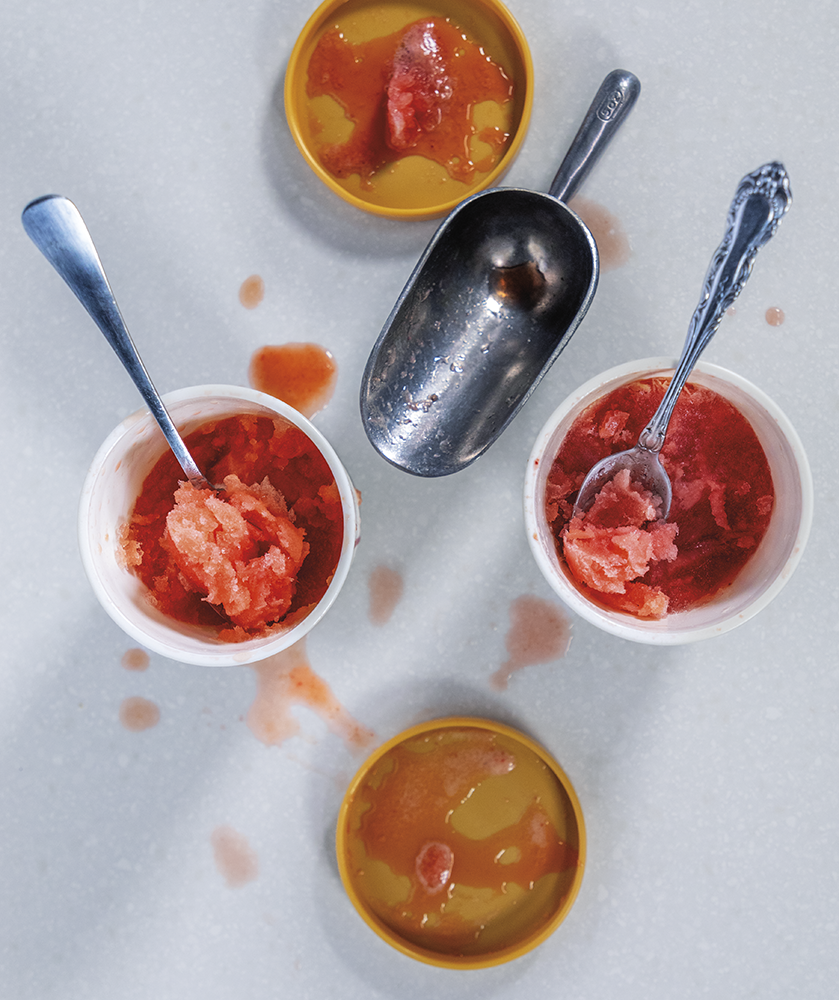 Description
    7    cups water
    3    cups sugar
    2    cups water
    4    black tea bags
    1    cup cranberry juice
  12    oz. can frozen concentrated orange juice, thawed
  12    oz. can frozen concentrated pink lemonade, thawed
    1    pint (about 2 cups) fresh or frozen strawberries
          Lemon-lime soda or ginger ale
Instructions
Combine sugar with 7 cups water, boil for 1 minute and cool. Brew tea in 2 cups boiling water for 5 minutes and cool. Blend cranberry juice, orange juice, lemonade and strawberries with mixer or blender. Combine cooled brewed tea with cooled sugar/water mixture, then add blended strawberry mixture. Freeze in a large ice cream pail.

To serve, put two scoops of frozen strawberry slush in a glass and cover with ginger ale or lemon-lime soda.
Notes
FOR A NEW TWIST: Swap the strawberries for raspberries for a slightly less sweet slush. Our taste-testers preferred the raspberry version of this recipe. Duane Crabbe, our advertising sales manager, had the lovely (but sadly not tested) idea of using champagne in place of the soda for a refreshing summer bubbly cocktail. Let us know how it tastes!
Source
RECIPE by Beverly Hellman, Bottineau, North Central Electric Cooperative, REC Family Cookbook