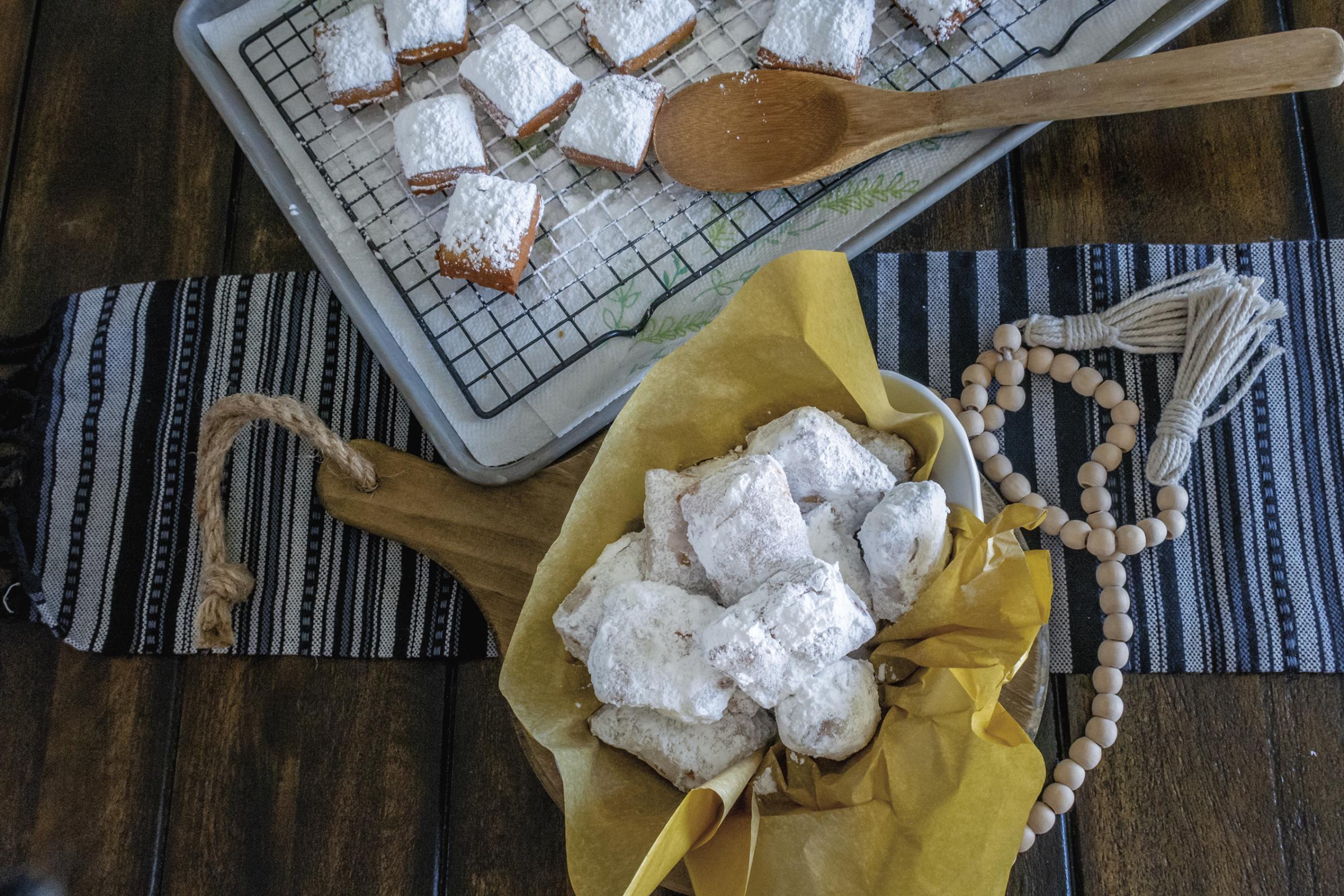 Instructions
1     package active dry yeast
¼    cup warm water (110-115 degrees)
1     cup evaporated milk
½    cup canola oil
¼    cup sugar
1     large egg, room temperature
4½  cups self-rising flour
       Oil, for frying
       Powdered sugar

In a large bowl, dissolve yeast in warm water. Add milk, oil, sugar, egg and 2 cups flour. Beat until smooth. Stir in enough remaining flour to form a soft, sticky dough. Do not knead. Cover and refrigerate overnight.
Punch down dough. On a floured surface, roll into a 16x12-inch rectangle and cut into 2-inch squares.

Heat 1 inch of oil in pot to 375 degrees. Fry squares in batches, until golden brown on both sides. Drain on paper towels. Roll warm beignets in powdered sugar.
Source
Recipe adapted by North Dakota Living test kitchen