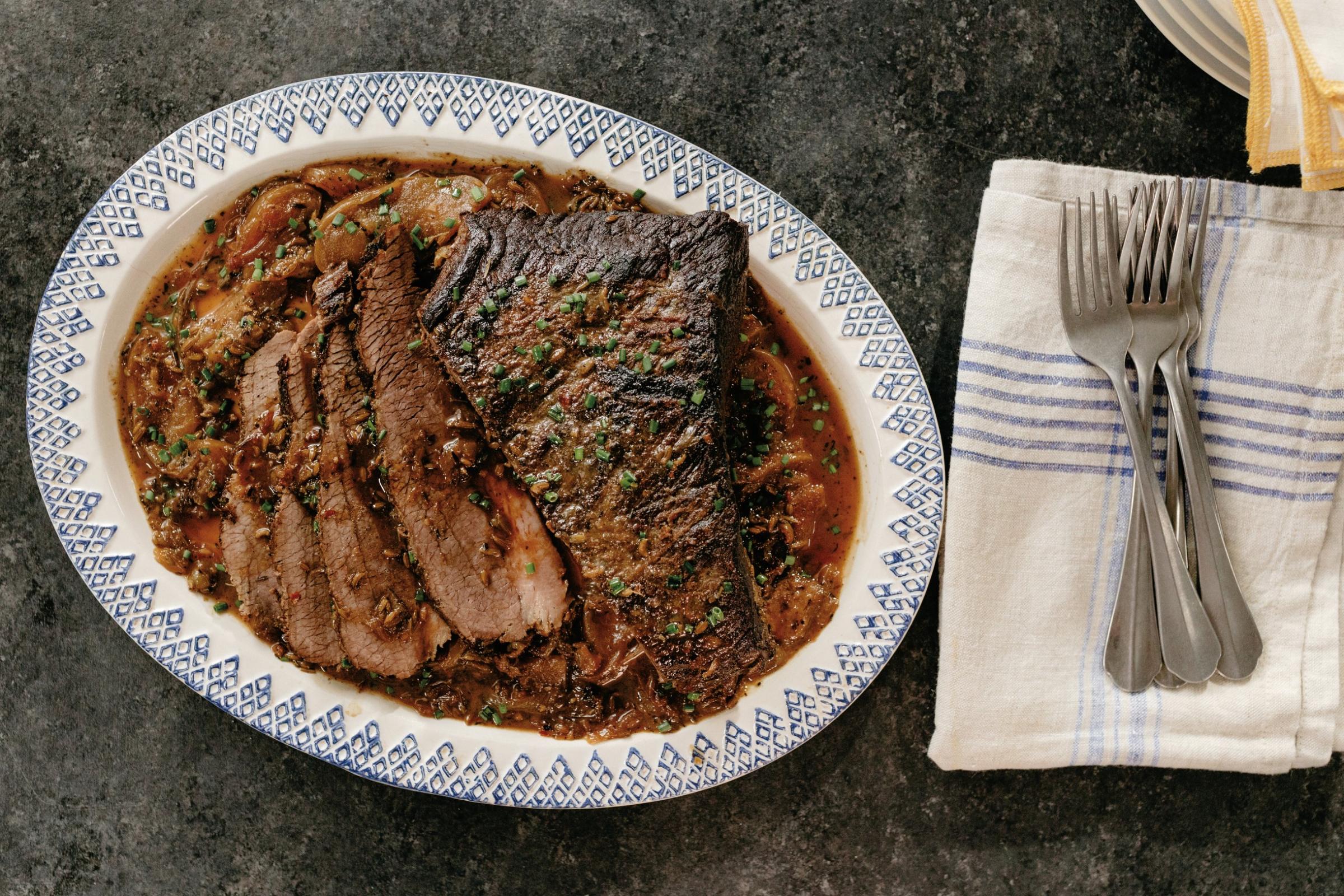 Instructions
Season both sides of brisket with salt and pepper.
In a large skillet or pot, heat the oil over medium-high heat. Sear both sides of the brisket until browned, 4 to 6 minutes. Transfer it to a slow cooker.

Add the onion to the skillet and cook, stirring, until soft, 5 to 7 minutes. Add the fennel seeds, sage, crushed red pepper, cayenne, thyme, rosemary and garlic and cook, stirring, for 2 more minutes. Pour ½ cup hard cider into the pan and allow it to loosen any browned bits stuck to the bottom of the pan. Pour the whole mixture into the slow cooker. Add the apple, maple syrup, wine, and remaining 1 cup cider to the slow cooker.

Cover and cook on low for 8 to 10 hours, or overnight. Remove the brisket to a cutting board and let it sit for 15 minutes. Trim off any excess fat, slice against the grain, and then transfer it to a serving dish. Carefully pour the mixture from the slow cooker on top of the brisket; sprinkle with the chopped chives and serve.
MOLLY'S NOTE: As a slow cooker alternative, cook everything in a covered baking dish or Dutch oven in a 325-degree oven until very tender, 3 to 4 hours.