IN SERVICE TO NORTH DAKOTA: MISS BRYNHILD HAUGLAND
It's been 30 years since Brynhild Haugland retired from the N.D. House of Representatives, 25 since her portrait was presented in the Rough Rider Hall of Fame, North Dakota's highest honor. For many years, Haugland held the distinction of being the longest-serving state legislator in the country. And, she even had a room named after her in the N.D. State Capitol.
THE GREAT EQUALIZER
A Republican from Minot, Haugland was first elected to represent her district in 1938, merely 18 years after women were given the right to vote with the ratification of the 19th Amendment to the U.S. Constitution. She was re-elected 26 consecutive times, even when her party dropped her from the ballot in 1962. She won that primary as an independent, and then the general election, and would run again the next cycle as a Republican.

Haugland only lost one election – her first, in 1936, the year she campaigned with a broken leg – by 100 votes.

Of her early life, an excerpt from a March 2013 story in North Dakota Living reads:
"Haugland was born a twin on July 28, 1905, to Norwegian immigrants, Nels and Sigurda (Ringoen) Haugland, in Minot. When her twin brother died in infancy, she took on the mantle of living up to the expectations of being both a son and daughter. From her parents, she developed a sense of patriotism, and learned the importance of commitment and the need to be sensitive to the feelings of others. Haugland exhibited these qualities throughout her long political career."

Haugland received her elementary teaching certificate and two-year standard in Minot and taught for two years in rural Ward County. She went back for her bachelor's degree, completing her studies in 1956. Ultimately, Haugland quit teaching to return to the family dairy farm, which she helped run for most of her life.

Evident in her voting record is Haugland's balanced objectivity. She was concerned with social issues and didn't always vote the party line.

In a March 1987 Associated Press (AP) article, Rep. Jim Peterson of Minot referred to Haugland as "the Great Equalizer."

"When the Democrats aren't sure of something, and when the Republicans aren't sure of something, they go to Brynhild," he said.

"She had a very good cooperative voting record, if you will," says Gary Williamson, former general manager of Central Power Electric Cooperative in Minot and a McLean Electric Cooperative member who served alongside Haugland in the N.D. Legislature. "She was one of the few Republicans who voted for the Territorial Integrity Act of 1965. She supported rural efforts, was very active in the Ward County Farmers Union and was a longtime supporter of cooperatives."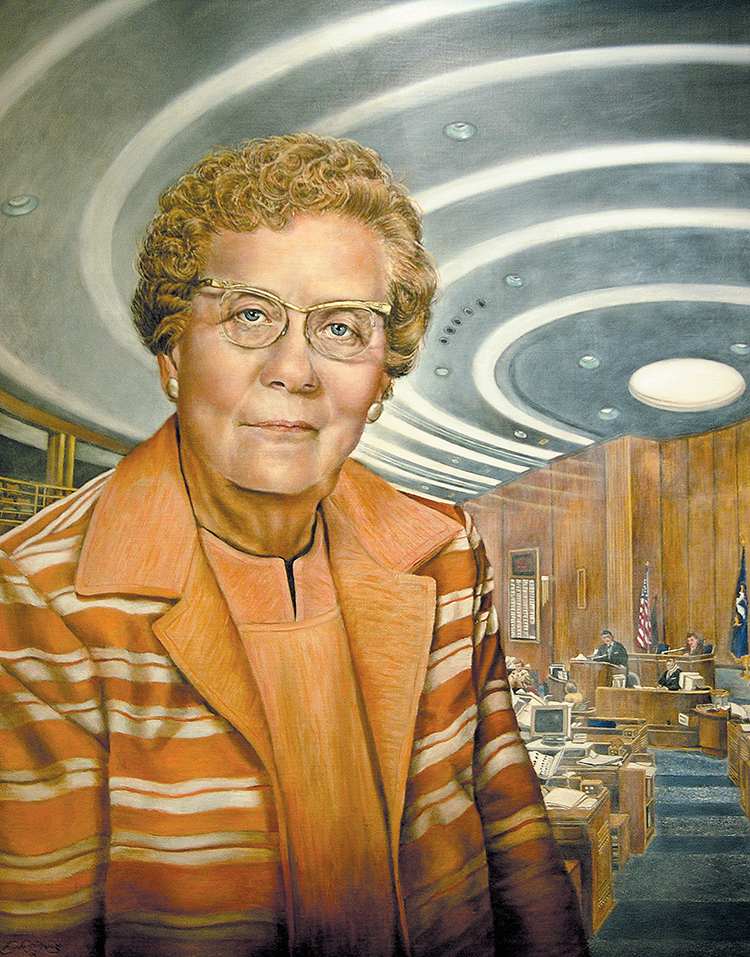 Her primary causes were for education, the environment, agriculture and people with disabilities. It was through her leading efforts that the North Central Experiment Station, the North Dakota state prison and multi-county health units were established.
BRYNHILD HAUGLAND DAY
On March 18, 1987, Democratic Gov. George Sinner proclaimed it "Brynhild Haugland Day." It was the same day she was honored as the nation's longest-serving legislator at the time, the same day the N.D. Legislature voted to name a room in the Capitol in her honor, the same day a joint assembly stood for a 40-second standing ovation.

For all the excitement of that day, Haugland didn't think much of it. A story from the same day on the same topic in The Bismarck Tribune was titled, "Longest-serving legislator embarrassed by ballyhoo." Haugland told the AP she felt like she always did, "very undeserving of any of this."

If Haugland were alive today, she may think this story silly, too. But as a single woman who never married, it is the duty of history to recognize such a life of service.

"I am quite alone in this world, but I can assure you that your confidence in me has meant a great deal," Haugland was quoted by the AP as saying. "Serving in the Legislature is a privilege. It has been an important part of my life."
On this March 18, may we remember the life of one of North Dakota's finest public servants, Miss Brynhild Haugland.
Cally Peterson is editor of North Dakota Living. She can be reached at cpeterson@ndarec.com.


NOTABLE NORTH DAKOTA WOMEN IN HISTORY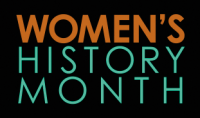 North Dakota's highest honor, the Theodore Roosevelt Rough Rider Award recognizes North Dakotans who have been influenced by the state in achieving national recognition in their fields of endeavor, and thus, reflect positively on the state and its citizens. Award recipients are chosen by the governor, with concurrence of the secretary of state and director of the State Historical Society.

In total, 44 North Dakotans have received the Rough Rider Award since establishment during the 1961 Dakota Territory Centennial. Painted portraits of each inductee and a biographical placard are displayed for public viewing in the lower level of the N.D. State Capitol.

Brynhild Haugland, who served 52 years in the N.D. House of Representatives and, for many years, held the distinction of being the longest-serving state legislator in the country, is one of 10 women in the Rough Rider Hall of Fame. Others include:
• Dorothy Stickney, actress
• Peggy Lee, entertainer
• Dr. Anne H. Carlsen, educator
• Era Bell Thompson, journalist
• Elizabeth Bodine, humanitarian
• Phyllis French, actress
• Angie Dickinson, actress
• Sister Thomas Welder, educator
• Louise Erdrich, author