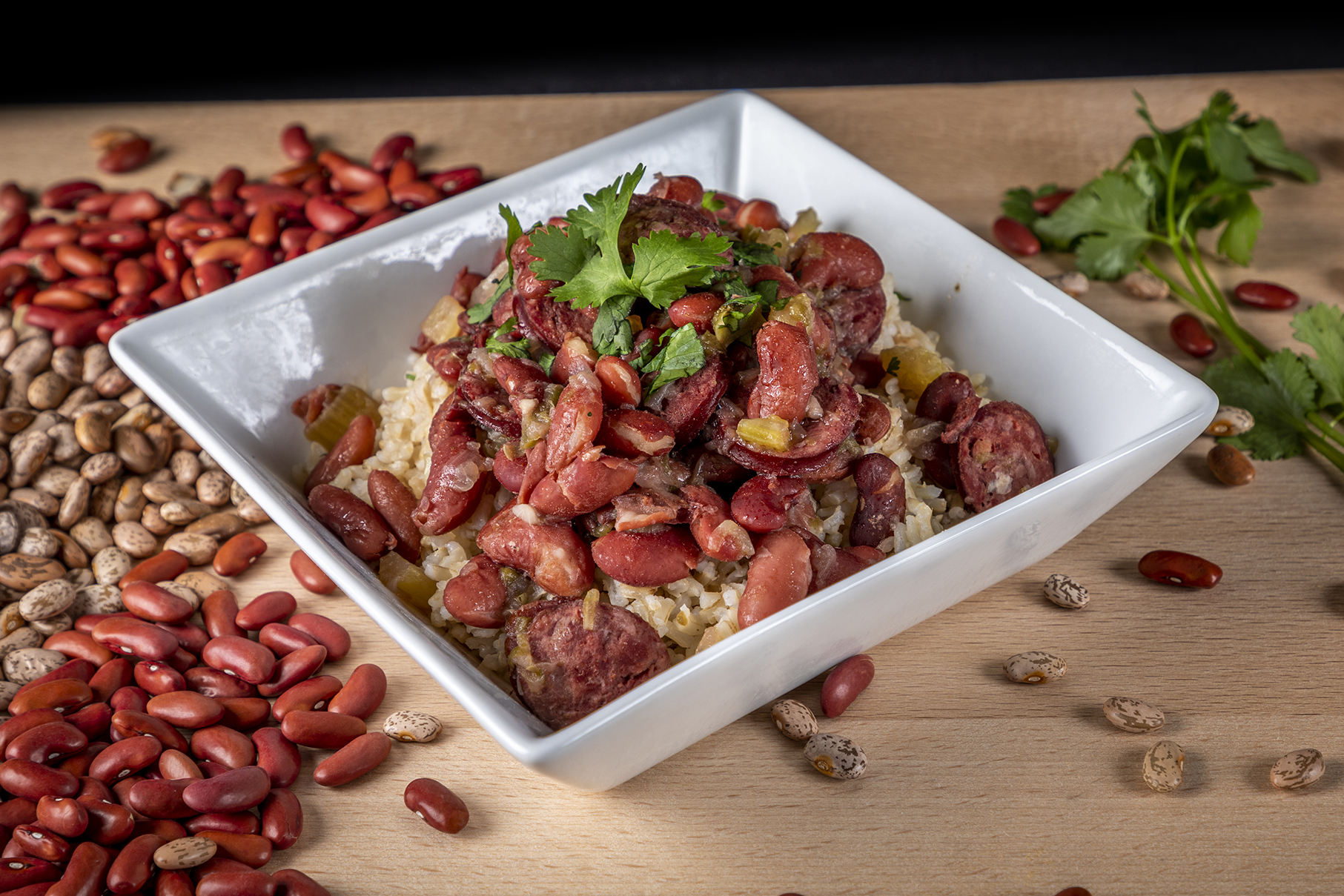 Description
Makes 12 servings. Per serving nutrition: 240 calories, 9 g. fat, 16 g. protein, 26 g. carbohydrates, 10 g. fiber and 680 mg. sodium.
Cooking time
1 hour, 5 minutes
Total time
3 hours, 5 minutes
Instructions
Two hours prior to cooking, place beans in 4 quarts of water with 3 T. of salt and allow the beans to soak for at least two hours. After soaking, drain and rinse beans.
Press the sauté button on an electric multicooker or pressure cooker and add 1 T. oil to pot. Add sliced sausage and sauté for about five minutes or until browned. Add onion, green pepper, celery, garlic, salt, sage, pepper and cayenne pepper, cooking until onions turn soft and clear. Turn off sauté mode and add remaining ingredients to pot and stir. Select manual and set to 40 minutes at high pressure. After cooking, allow pressure to release naturally for about 20 minutes, keeping the release valve closed and lid sealed. Release any remaining pressure by unlocking float valve, then remove lid, opening away from you for safety. Remove bay leaves. Serve over prepared brown rice.
Notes
This recipe has Louisiana roots. "Red beans and rice" is a traditional Cajun dish of the South. For traditional kick, serve with a splash of your favorite hot sauce. This would be a great dish to serve at your Mardi Gras party in February!