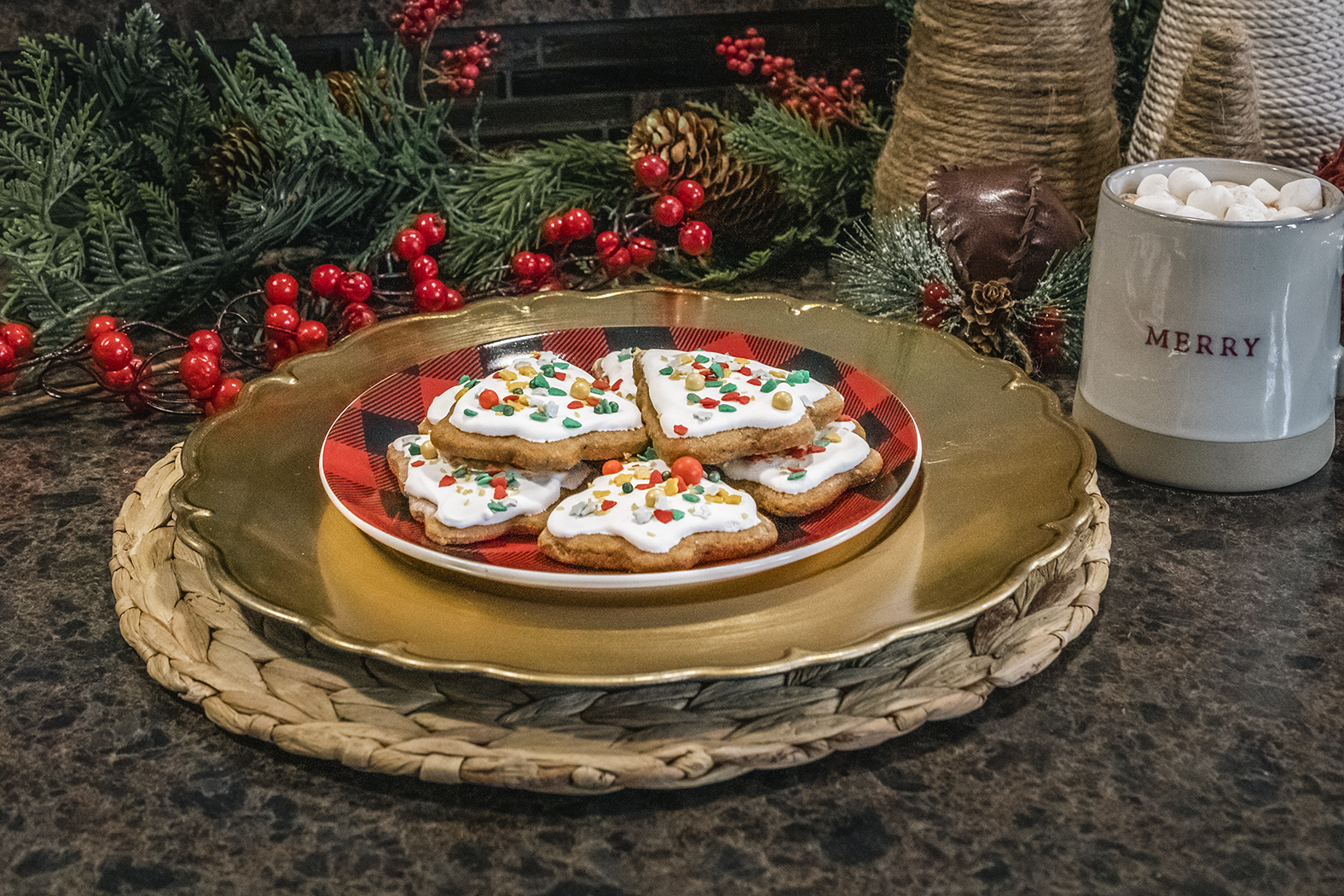 Instructions
    1½    cups brown sugar
    1    cup shortening
    2    eggs
    ¾    cup molasses
    1    cup sour milk
    2    tsp. cream of tarter
    4    tsp. baking soda
    1    T. ginger
    1    tsp. cinnamon
    5    cups flour

FROSTING:
    1    package Knox gelatin
    ¾    cup cold water
    ¾    cup sugar
        Pinch of salt
    ¾    cup powdered sugar
    ¾    tsp. baking powder
    1    tsp. vanilla
        Sprinkles, optional
Notes
Cream sugar and shortening. Beat in eggs, molasses and milk. Combine dry ingredients and gradually add to wet mixture. Chill 2 hours or more. Roll on lightly floured surface and cut with cookie cutters (or an empty SPAM can, like Grandma used to do it). Bake at 350 degrees until center is set, about 8-10 minutes. Cool on wire racks.

For frosting, dissolve gelatin in cold water using saucepan. Add sugar and salt. Bring to a boil, then simmer for 10 minutes, stirring constantly. While hot, pour mixture over powdered sugar in a large bowl and beat until foamy. Add baking powder and vanilla. Continue beating until stiff (this may take some time). Work swiftly to spread frosting over cookies. Top with sprinkles, if desired.

NOTE: You can sour milk by adding 1 tsp. vinegar to 1 cup milk and set at room temperature while you assemble other ingredients.
Source
RECIPE by Barbara (Reis) Wald, Logan County, as published in "Gutes Essen: Good Eating in German-Russian Country"