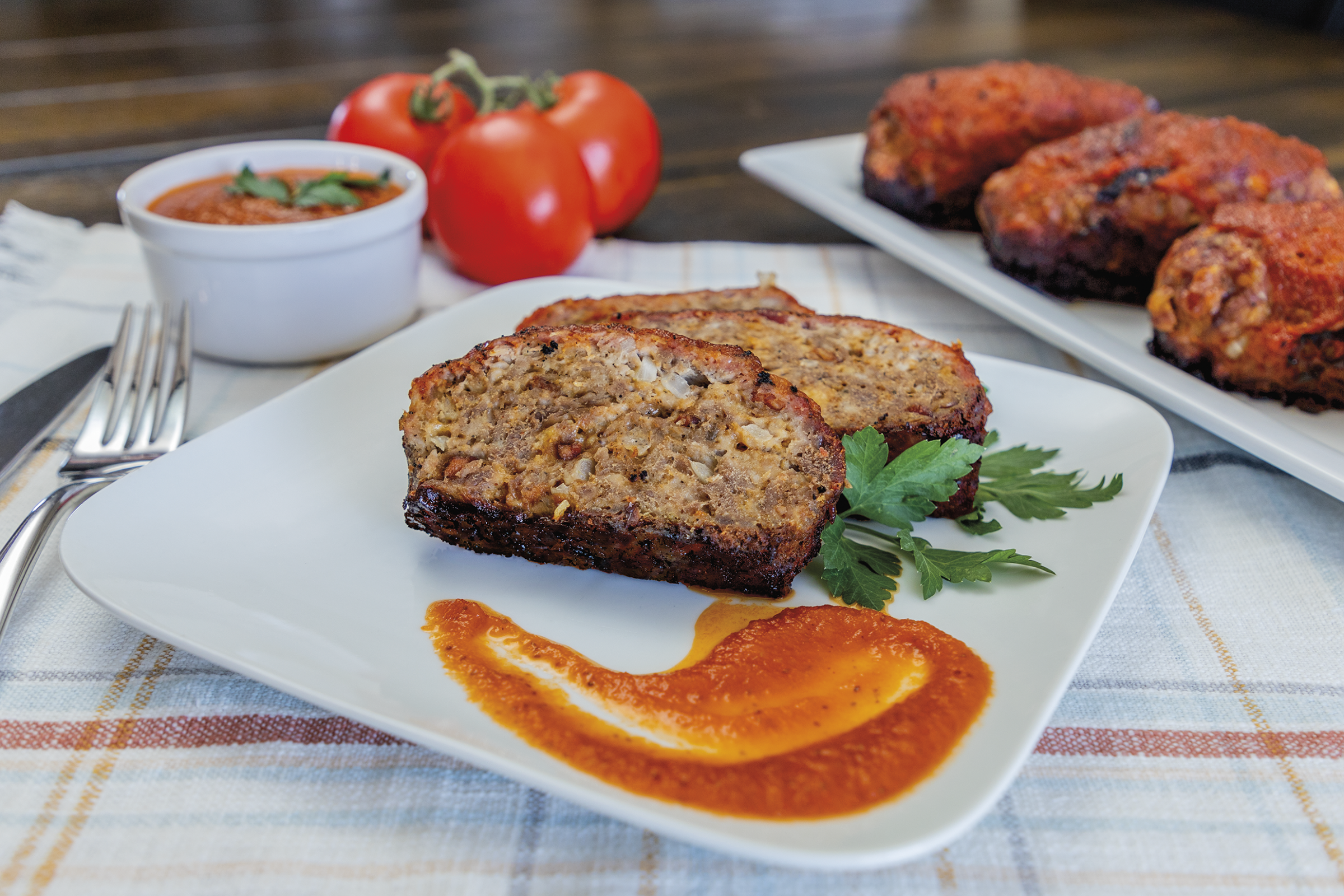 Instructions
1½    lbs. ground beef
   1    lb. ground pork
   2    eggs
  ¼    cup milk
  ½    cup panko breadcrumbs
   1    T. seasoned salt
   1    tsp. garlic powder
   1    tsp. black pepper
   1    T. Worcestershire sauce
   8    strips bacon, cooked and chopped
   2    cups shredded cheddar cheese
         Ketchup, for topping
In a small bowl, whisk eggs into milk, then add breadcrumbs to soak up the liquid, about 1 minute. In a large bowl, combine meats, breadcrumb mixture and remaining ingredients. Shape into a loaf, or mini loaves, and place on tinfoil or grill pan. Set smoker to 325 degrees* and smoke until meatloaf reaches an internal temperature of 165 degrees, about 1 to 1½ hours, depending on loaf size. For a ketchup crust, top the meatloaf with ketchup when it reaches 155 degrees. Best made with local beef from your local butcher!

*For a smokier flavor, lower the temperature to 275 degrees, and finish at a higher temperature to develop a nice crust.
 
Source
Recipe adapted by North Dakota Living test kitchen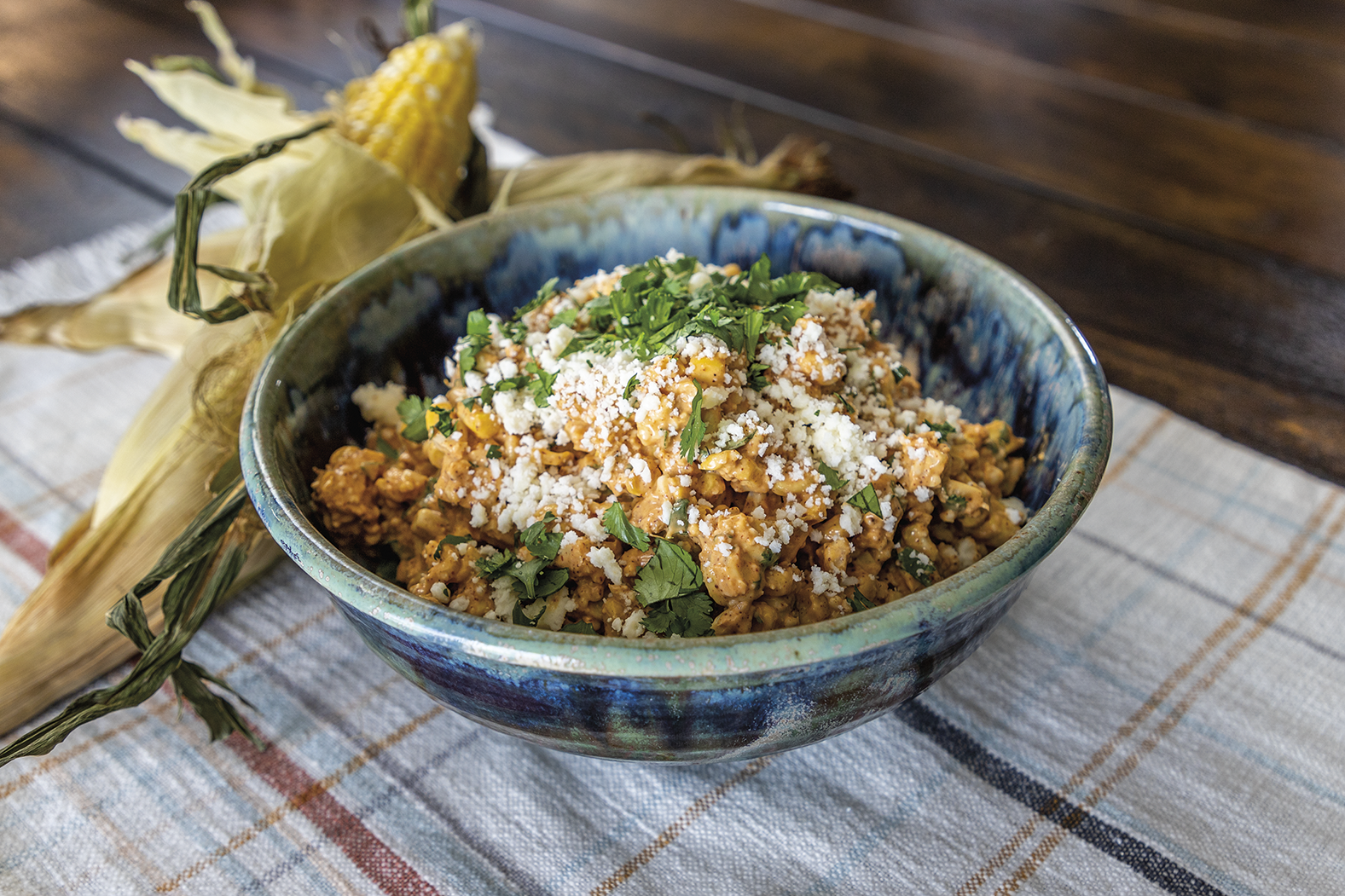 Instructions
 3-4   ears corn, husked
   ¾   cup mayo
    1   T. fresh lime juice
    1   tsp. salt
    1   tsp. ancho chile powder
    1   T. fresh cilantro, chopped
   ½   cup Cotija cheese

Grill or smoke corn over medium heat, turning on all sides, until done, about 8-10 minutes. Remove corn and let cool. Carefully cut corn kernels from cob and set aside. In a medium bowl, combine mayo, lime juice, seasonings, corn, cilantro and cheese. Cover and chill for at least 30 minutes or overnight. Pairs well with local beef, like a tri-tip roast, from your local butcher.
Source
Recipe courtesy the N.D. Beef Commission and the Beef Checkoff