Stacy Nelson-Heising was a professional chef before operating her own orchard, cidery and restaurant on her family's fourth-generation farm near Ayr, about 20 miles northeast of Tower City. These apple-forward recipes are perfect for fall, and trust us, Stacy's apple cranberry crisp belongs on your Thanksgiving table!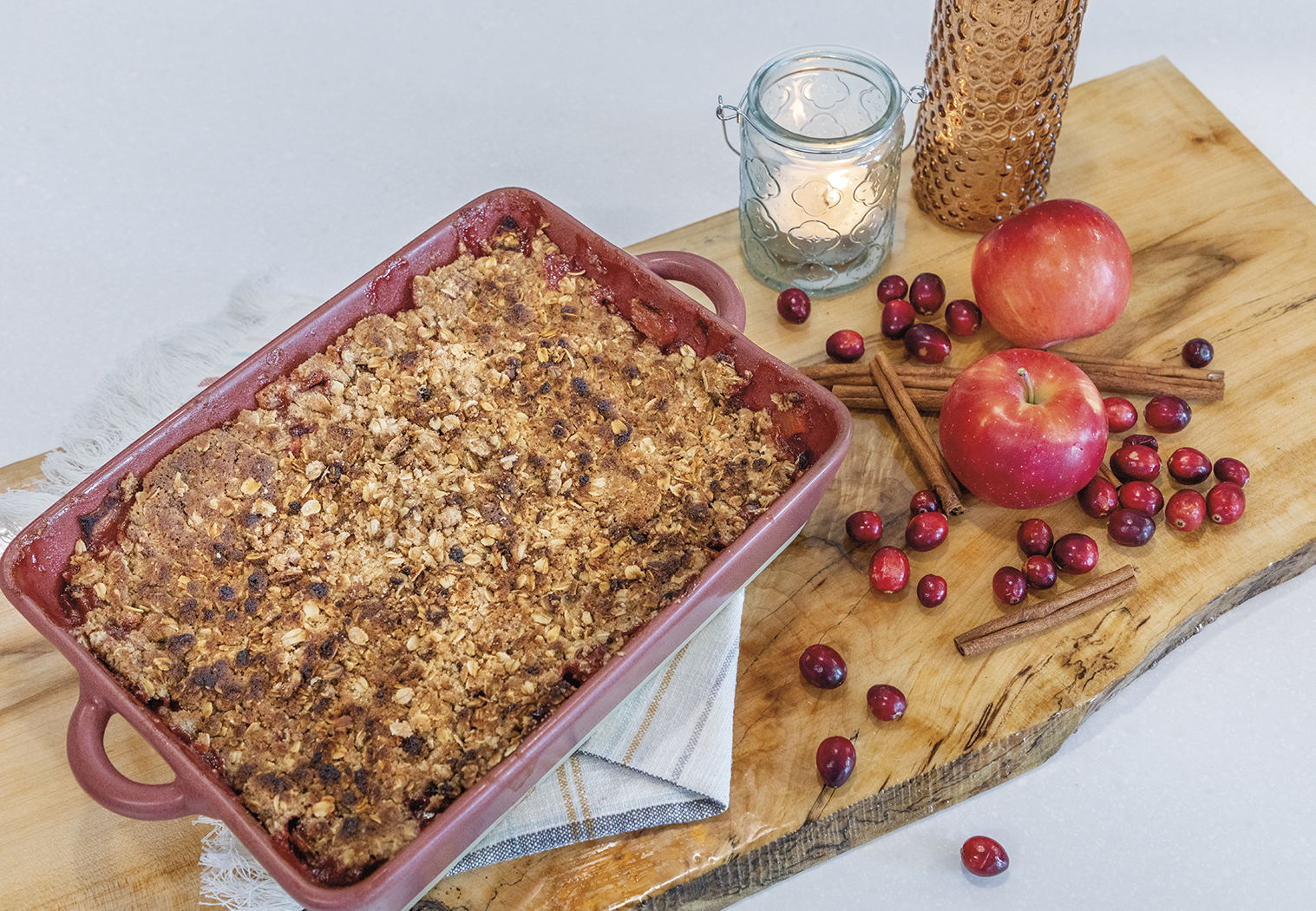 Description
FRUIT BASE:
    2    cups fresh cranberries
    1    cup sugar
    1    cup hard cider, such as Cottonwood Cider House's "The Action," cranberry or apple juice
 4-5    lbs. room-temperature apples, about 12-15*
   ¼    cup flour
 1-2    tsp. cinnamon
   ½    cup sugar

OAT CRUMBLE TOPPING:
    1    cup regular old-fashioned oats
    1    cup flour
    1    cup sugar
1-2    tsp. cinnamon
    1    tsp. salt
    1    tsp. baking soda
   ¾    cup room-temperature butter
Instructions
Combine cranberries, 1 cup sugar and hard cider in a pot over medium heat. Cook mixture until cranberries begin to burst and thicken a bit, about 20 minutes. Remove from heat and set aside.

Preheat oven to 350 degrees. Peel, core and dice apples. Toss apples with flour, cinnamon, ½ cup sugar and cranberry mixture. Pour into 9x13-inch baking dish and bake for 15 minutes. Stir, then bake an additional 15 minutes.

While apple-cranberry mixture is baking, prepare topping. Combine all topping ingredients together, mixing until crumbly. Put on top of pre-baked fruit. Bake an additional 20-30 minutes, until topping is browned and crispy. Serve warm or at room temperature with real whipped cream or ice cream.
Notes
* Try Haralson, Honeycrisp or Granny Smith varieties.
Source
Recipe by Stacy Nelson-Heising, Cottonwood Farm and Cider House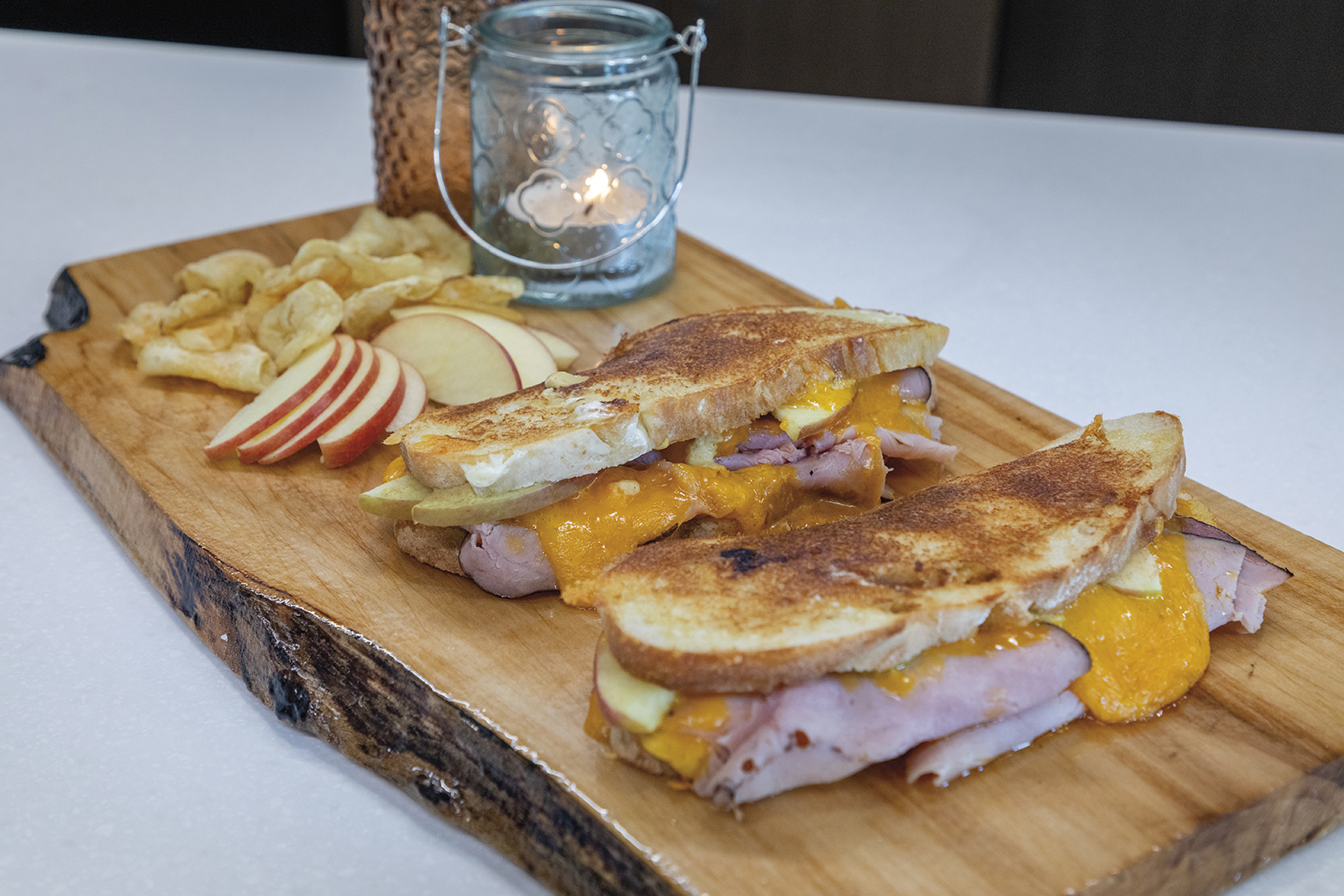 Description
    2    slices crusty bread, like sourdough
 3-4    slices Black Forest ham
    1    T. Dijon mustard
    2    tsp. apple butter
   ½    cup grated sharp cheddar cheese, or sliced cheese
   ¼    thinly sliced apple
          Softened butter
Instructions
Warm pan. Butter two slices of bread. In-between the non-buttered sides of the bread, layer apple butter, Dijon mustard, apple slices, cheese and ham. Don't be stingy with the ham! Grill until cheese is melted and both sides are toasted.
Source
Recipe by Stacy Nelson-Heising, Cottonwood Farm and Cider House