Recipe Roundup: January 2022
Even in the depths of winter, Meigan Cameron finds the beauty in nature. She has mastered bringing the outside in, turning her home into a haven for plants and herbs. And, despite the Nanking cherry and apple trees in her yard being draped in white, she strives to include fruits and veggies in her family's meals.

"In wintertime, fresh veggies are precious, so I like to make good use of what is readily available," she says.

Cameron, a mother of six and Capital Electric Cooperative member, is a self-taught home cook. She honed her kitchen skills through research and cookbooks, like "Fannie Farmer," "Desperation Dinners" and "The Flavor Bible," and says her family was willing to try her food experiments.

"When you're cooking for an army, you learn how to cook," she says. "And if you have to do it a lot, you can either get good at it or complain, so I chose to get good at it!"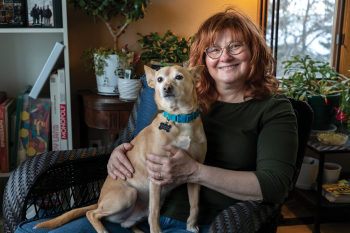 MASTER GARDENER
In 2013, Cameron and her husband moved to Bismarck from Chicago. With her kids grown and husband still working as an engineer, Cameron had time to hone another skill and her true passion, gardening.

She contacted NDSU Extension and learned about its master gardener program. The program is a nationally known volunteer service organization that educates citizens about gardening, the NDSU Extension website states. In return for the education provided, master gardeners are asked to provide volunteer service in their communities, like teaching others about gardening, assisting with horticultural workshops, growing produce for food pantries, managing school and community gardens, designing and maintaining pollinator gardens, and protecting natural resources.

Through the master gardener program, Cameron met other gardeners and soon became president of the Bismarck Mandan Garden Club (BMGC). Club members volunteer their time to maintain eight gardens for the benefit of the public.

"We cooperate with private organizations, like the Dakota Zoo, and city and county organizations, including the city of Bismarck, the city of Mandan and Burleigh County, that own the land to maintain these gardens," she says. "That, to me, is the most exciting thing the garden club does. It's a great service to the public."

Some of the gardens maintained by BMGC include the Mandan marquee garden on the east end of Main Street, the rose garden at Dakota Zoo, the gardens at the former governors' mansion, and the 26th Avenue and Main Street garden at the east Bismarck welcome entrance, which the club uses as a teaching garden. BMGC holds events for the public here to teach about pollinator gardens.
 
FEEDING HER SOUL
In some ways, Cameron says feeding people is a lot like gardening. If food looks good and tastes good, it's a source of contentment. Similarly, our eyes are drawn to the pleasing colors of nature. Cameron appreciates both the green shades of summer and her garden's winter browns peeking through a blanket of white.

While she anticipates the triumphant return of her garden, filled with crocuses, daffodils, tulips, haskaps and other North Dakota native species to attract bees and butterflies, Cameron will focus on her indoor plant babies and feeding her Bible study group with her latest, and favorite, recipes this winter.

Cameron's take on the creation story in the book of Genesis seems fitting: "When God puts Adam in the garden to work it, he gives Adam an additional purpose." As human beings, she says, we want our lives to have meaning and purpose.

The master gardener has found hers.

"When I'm out working in my garden, I know I'm creating beauty for others who live here, and that's a powerful sense of meaning," she says.
Cally Peterson is editor of North Dakota Living. She can be reached at cpeterson@ndarec.com.
---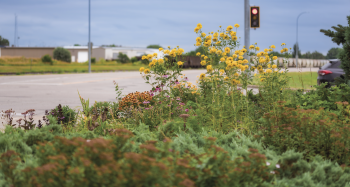 BECOME A MASTER GARDENER!
If you love gardening and have a passion for sharing your knowledge with others, consider becoming a master gardener through NDSU Extension. Master gardeners receive training and become ambassadors to assist NDSU Extension in providing scientifically accurate and environmentally sustainable horticultural advice.

Accepted applicants take a 40-hour online volunteer training course to equip master gardeners with the knowledge and skills necessary to serve the horticultural needs of their communities. Course topics include annual and perennial flowers, tree selection and maintenance, soil health, composting, plant diseases and insects, vegetable and fruit production, houseplants and lawn maintenance. NDSU faculty and Extension personnel teach the classes.

Once participants complete the 40-hour training, they are known as Extension Master Gardener interns and must volunteer 48 hours of time during a two-year period on horticultural projects in cooperation with NDSU Extension. Then, they are certified as Extension Master Gardeners.

Applications for the 2022 program are closed, but interested North Dakotans can sign up to be notified of future application cycles at http://www.ndsu.edu/agriculture/extension/programs/master-gardener(link is external). Contact your local NDSU Extension office for more information.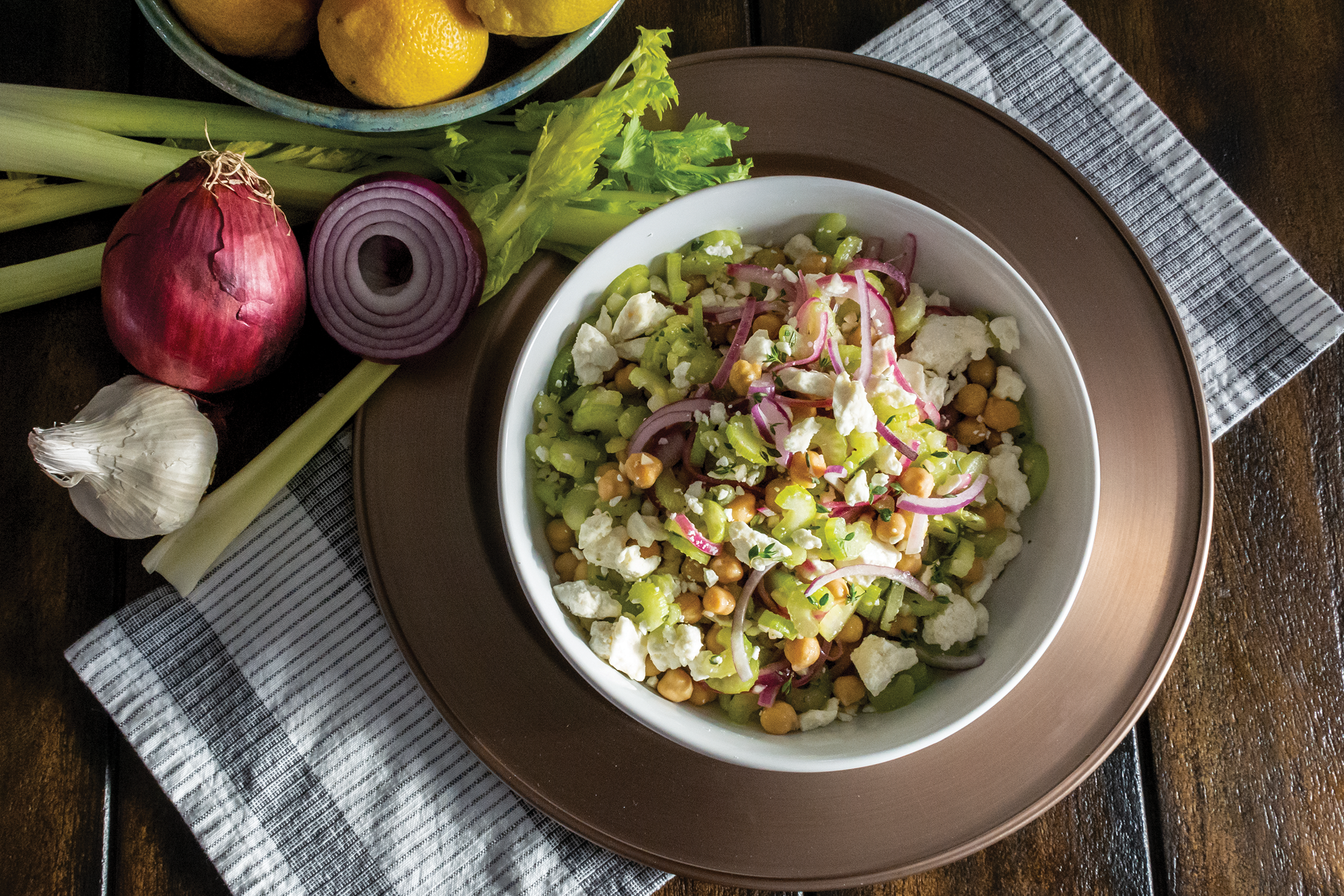 Instructions
    2    cups celery, thinly sliced
    1    small red or white onion, thinly sliced
  15    oz. can chickpeas, drained and rinsed
    4    cloves garlic, minced
    1    T. fresh thyme
    1    T. lemon juice
    3    T. olive oil
          Salt, to taste
          Feta, about ¾ cup
Notes
Mix celery, onion, chickpeas, garlic, thyme, lemon juice and olive oil together. Season lightly with salt, to taste (feta will also add good saltiness). Let marinate for at least 15 minutes. Crumble feta, about ¾ cup, over salad before serving.
Source
RECIPE by Meigan Cameron, Capital Electric Cooperative member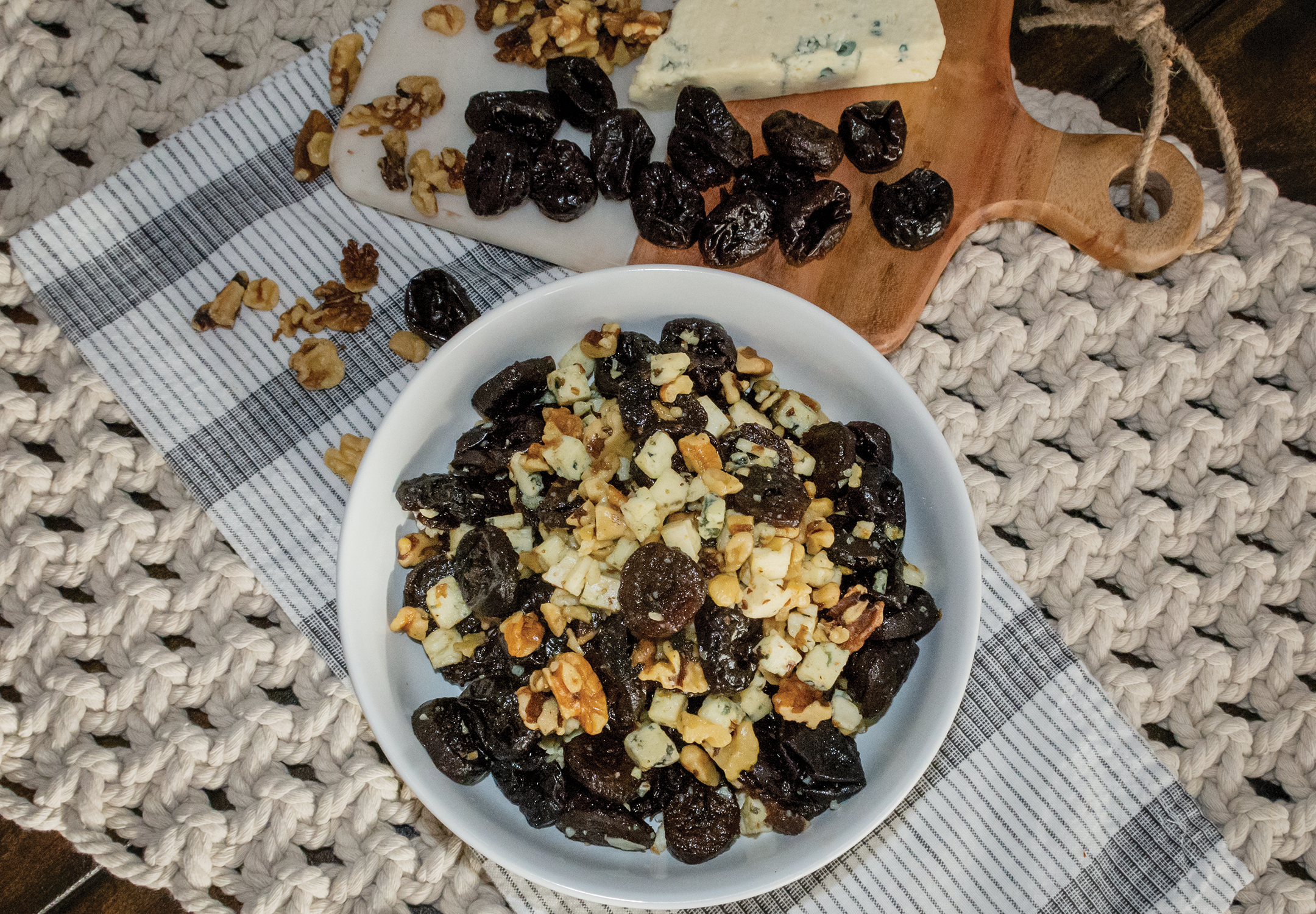 Instructions
    2    cups prunes, thinly sliced
          Pinch of cumin
    1    cup walnuts, toasted and chopped
   ½    cup blue cheese, crumbled
          Salt, 1-2 pinches
Notes
Toss prunes with cumin. Mix in walnuts and blue cheese. Season with salt. If desired, add small amount of light oil to distribute seasonings.

NOTE: To toast walnuts, preheat oven to 350 degrees. Lightly toss walnuts in olive oil and salt, if desired. Bake on parchment-lined baking sheet, tossing occasionally, until browned and fragrant, about 7-10 minutes.
Source
RECIPE by Meigan Cameron, Capital Electric Cooperative member