OCTOBER 2020: RECIPE ROUNDUP
Seven-year-old Emmit Sieg is a watchful, observant little boy. When he's not scouting for birds or other wildlife, he's got eyes on one thing – his dad, Eric Sieg. It's easy to see who and what Emmit wants to be when he grows up. A hunter, just like Dad.
"Emmit's a mini-Eric," says Candace Sieg, the family's matriarch. "He remembers everything and anything that comes out of Dad's mouth."

Emmit's two older sisters, Isabel, 18, and Avery, 10, are also part of Eric's fan club. You can see it in the way they look at their father and talk about one of their favorite family activities – hunting. All three children grew up hunting with their dad; Eric started them young.

"When they were 3 years old, Eric would dress them up at 5 in the morning, and they would go lay in the blind," Candace says.

"I'd rather have him by me when I'm hunting," Isabel says. "I feel more comfortable when he's around. He knows what he's talking about and we trust him."

Like many who grew up in North Dakota, Eric, an operations supervisor for Burke-Divide Electric Cooperative in Kenmare, remembers tagging along with his dad during hunting season and before-school goose hunting with his grandpa in the Drake-Anamoose area. When he became old enough to drive and hunt on his own, Eric and his buddies spent every free moment hunting, learning to appreciate and respect the land, the landowner and the thrill of the hunt.

Eric still found time to hunt while attending lineworker school at Bismarck State College. He eventually met Candace and they started a family.

"I wasn't going to slow down yet, so hunting became a family event, just us and the kids," Eric says. "It's enjoyable to me to watch them. Whether scouting or hunting, just watching them and seeing their faces is enough."
 
FIELD-TO-TABLE
While there are many hunts Eric and his buddies still relive when they get together, his most memorable hunts are now the ones that involve the kids. Isabel bagging her first deer, a monster 4x4 mule deer with a thick base that scored 173 inches, and filling her once-in-a-lifetime North Dakota elk tag last year were special moments.

"Those are two hunts that I'll talk about that maybe I didn't express how proud I was," Eric says. "She's really competitive and detail-oriented. When she's target shooting, she doesn't miss."

If Isabel is the sharpshooter, Avery is the good-luck charm, always reeling in the first fish or winning the gun drawing, and has a hawk-eye.

"Avery has a good scouting eye," Eric says. "She knows what she's looking for."

And as for Emmit, he's not one to be left out.

"Take me with, too!" Emmit insists, as the family talks about a hypothetical fishing trip. If he has to stay home, the youngest Sieg will settle for Grandma's malts and watching the Netlix series "MeatEater," which profiles hunter, author, cook and conservationist Steven Rinella and his field-to-table hunts.

The Siegs process their game the same way as Rinella.
"He uses up everything, and we use up everything," Eric says. "I'm pulling goose hearts, deer hearts and everything that can be used."

And if Eric's cooking, the family is eating.

"He can make something with no recipe and it's always good," Candace says. "He can really wing anything and it's good. He's an extremely good cook."

Avery's favorite is Eric's bacon, made with goose or venison, and Emmit is quick to proclaim his favorite meal – "honker steaks!" – which Eric grills like a beef steak. The key, he says, is not to overcook goose meat.

Eric's other specialties include slow cooker goose, which he's brought to work for his co-op coworkers under the guise of roast beef, and goose treats, a bacon-wrapped appetizer enjoyed by his hunting buddies.

And, of course, Eric's favorite "holiday" is one shared by many hunters in the Upper Midwest – the big annual sausage-processing event.
 
HUNTING MEANS FAMILY
Eric's love for hunting is rooted in two things – the values it teaches and how it brings family together.

"My family extends a long ways, even to friends that have become family, probably because of hunting," Eric says.

He brings it back to where it all began, in the old milking barn on his grandfather's farm, now his uncle's, in rural Anamoose. The room where the milk tanks were stored is now the game-processing room. The heated milk house is now the butcher room. "The hangout spot," most importantly, is in the heart of the old barn.

"The center of the barn, that's where we go to gather," Eric says. "That's our family time."

To Eric, hunting means family. Perhaps that is the true thrill of the hunt.
 
---
Cally Peterson is editor of North Dakota Living. She can be reached at cpeterson@ndarec.com.
Download your free cookbook from 2018's recipes!
Download all recipe books from 2014 to 2018 at this page!
We pay $50 for publishing your recipes! Submit your recipe or email to NDL@ndarec.com or mail to North Dakota Living, PO Box 727, Mandan, N.D. 58554. Please include your name, address, daytime telephone number, email address and if you are a member of an electric or telecom cooperative.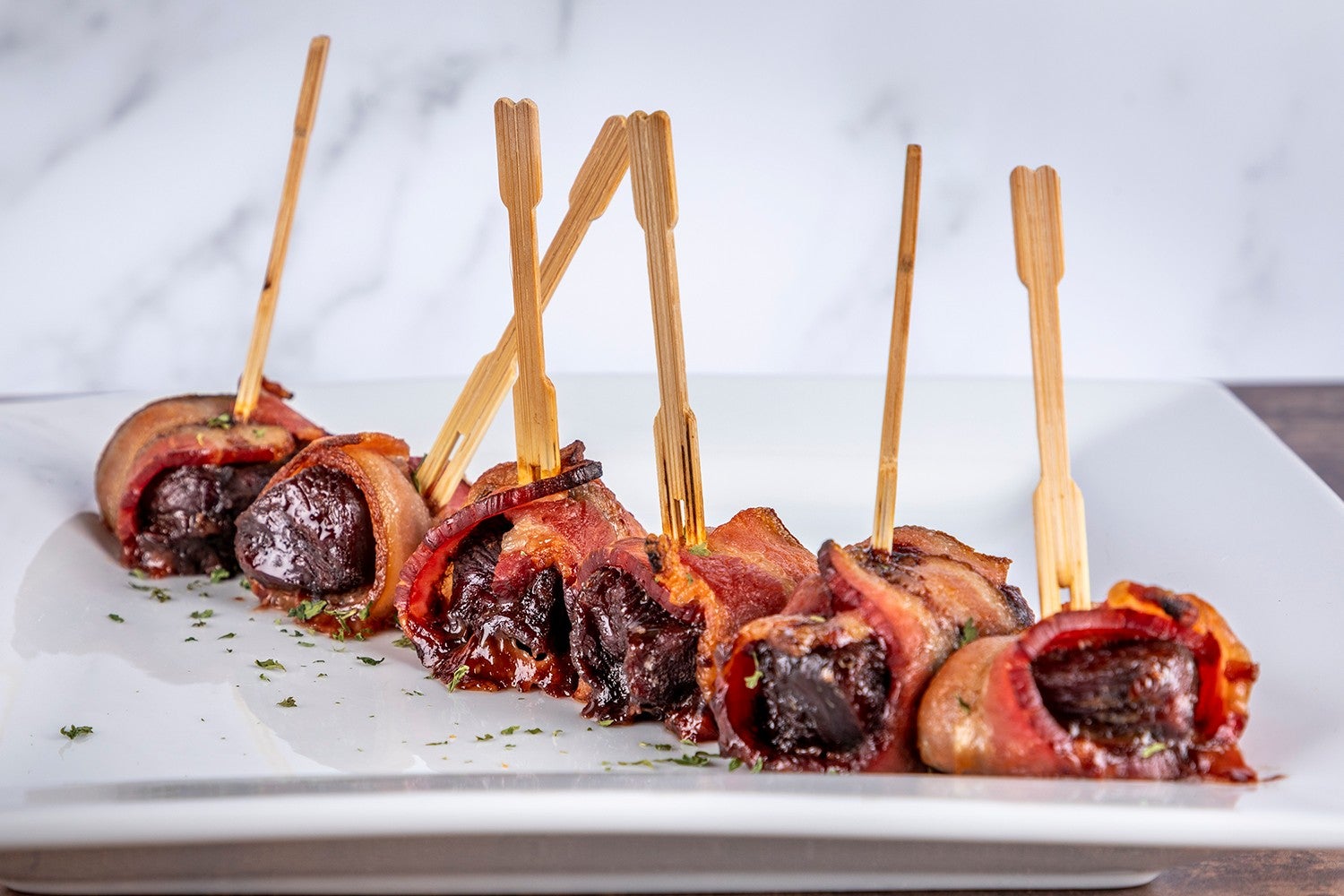 Instructions
Clean fresh goose breasts thoroughly and cut into bite-sized chunks. Soak goose in a container or plastic bag with brown sugar, enough to coat all goose meat. Let marinate at least one day. While marinating, shake contents a few times to distribute coating.

Wrap marinated goose with bacon, securing with a toothpick that has been soaked in water. Grill until goose meat is cooked and bacon is crispy, or bake in a moderate oven for 20-25 minutes.

*For a sweeter taste, try using dark brown sugar.
Source
Recipe by Eric Sieg
Burke-Divide Electric Cooperative employee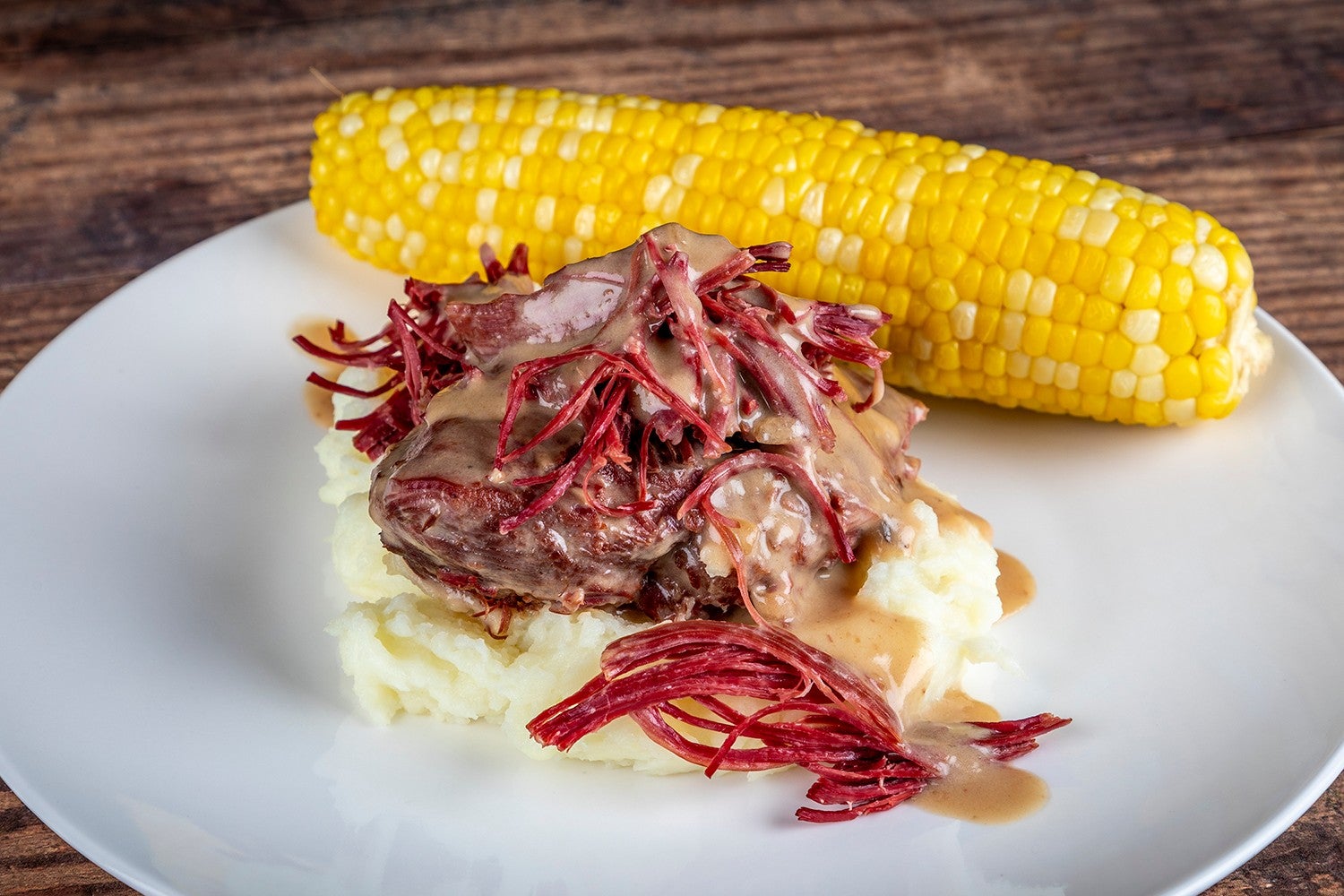 Instructions
Clean goose breast, removing all fat and damaged tissue. Be cautious for a stray pellet from the hunt. Cut goose breasts in half horizontally to halve the thickness. Soak goose in water for several hours to remove any excess blood.

Make a cloudy brine solution using the Tender Quick and cold water, about 5 tablespoons per 1 quart or 4 cups of water. Soak goose in brine solution, ensuring all meat is covered completely, for 8-10 hours or overnight.

After brining, rinse goose breasts off with cold water. Place goose in a slow cooker. Cover with two cans cream of mushroom soup, one packet onion soup mix and about ¼ c. water.

Cook on low for 6-8 hours. Add more water, if desired, to achieve preferred gravy consistency.  Cooked goose will be tender and fall apart like roast beef. Pair with mashed potatoes and corn-on-the-cob. Don't forget to relive the hunt!

*Use reduced sodium soup for a less salty dish.

Recipe by Eric Sieg
Burke-Divide Electric Cooperative employee
Source
Recipe by Eric Sieg
Burke-Divide Electric Cooperative employee